Kokiʻo Keʻokeʻo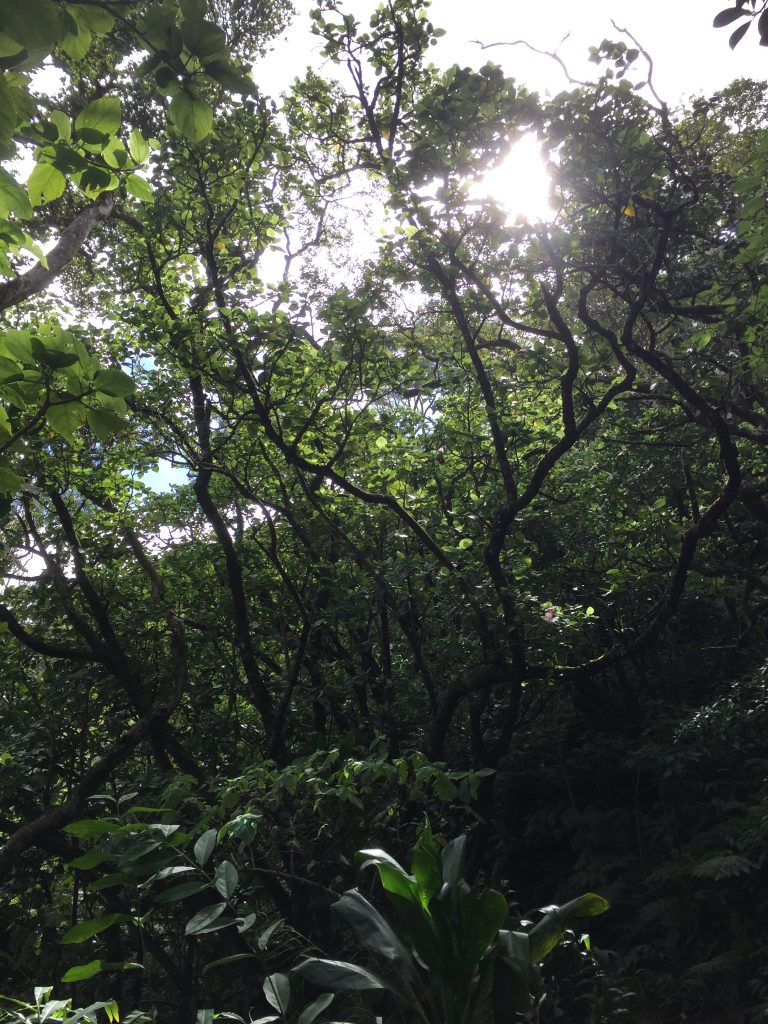 Common Name: White Hibiscus
Scientific Name: Hibiscus arnottianus 
Year Nominated: 2015
Nominated by: Ryan Peralta- Division of Forestry and Wildlife
Height: 33 ft
Circumference: 34.54 in
Crown Spread: 27 ft
Total Points: 74
Location: Mānoa Cliff Trail, O'ahu     
Range: Koki'o Ke'oke'o is a Hawaiian endemic plant common in the moist to wet forests of in the Wai'anae and Ko'olau mountains of Oahu.
About this species: Koki'o Ke'oke'o is one of only two native Hawaiian white hibiscuses in the world known to have fragrant flowers. Their fragrance is strongest in the morning when the flowers open and early in the evening before they close.
Significance: The flowers of this species were traditionally used for medicine while the bark was used for cordage.
View another Hawai'i Big Tree Champion:
A'ali'i || Hau || Kāwaʻu || Koa || Kokiʻo Keʻokeʻo || Kōlea lau nui || Lama ||        Lonomea || Māmane || Mānele || Maʻo hau hele || Nenelau || Niu || 'Ōhi'a ai ||        'Ōhi'a ha || Olopua || Pāpala kēpau || Wiliwili