Get Involved
Want to stay in the loop with what's new in your urban forests? 
Sign Up Now For our monthly e-newsletter!
UPCOMING ACTIVITIES AND EVENTS
Upcoming informational workshops in June: We will teach you how to write a successful grant application and fit your project with Kaulunani grant requirements. This informational session is a great opportunity to ask questions and get feedback for your ideas. Our staff are available to actively work with you through the application process. 
Grant Information In-person Workshop:
Date: June 14, 12 noon to 1 p.m.
Place: Paki Hale, 3840 Paki Avenue, Honolulu, HI 96815
Refreshments will be provided
RSVP by June 13th
Grant Information Webinar:
Date: June 15, 2018 12 p.m.
Who: Perfect for neighbor island participants to take advantage of the workshop and ask questions.
How to Join: Join from PC, Mac, Linux, iOS or Android: https://zoom.us/j/6385500487
Or iPhone one-tap:
US: +19294362866,,6385500487# or +16699006833,,6385500487# 
Or Telephone:
Dial (for higher quality, dial a number based on your current location): 
US: +1 929 436 2866 or +1 669 900 6833 
Meeting ID: 638 550 0487
International numbers available: https://zoom.us/u/d99lNYgMT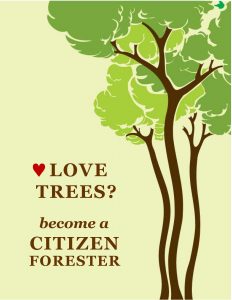 PAST "LEARNING AT LUNCH" SPEAKERS:
March, 2017
Speaker: Heather McMillan
Topic: STEW-MAP 
June 14th, 2016
Speaker: Teresa Trueman-Madriaga
Topic: Never Let a Good Crisis Go To Waste – Emergency Management in the Urban Forest
October 22, 2014  
Speaker: Maria Cahill of Green Girl Land Development Solutions 
Topic: Urban Stormwater Forestry Solutions for Water Quality Benefits.
June 20, 2014  
Speakers: Jolie Wanger and Wai Lee of Smart Trees Pacific
Topic: Hawaii's Urban Tree Canopy Assessment. The talk will highlight how this urban forestry tool can be used for planning and management of urban forests.
May 29, 2014
Speaker: Roxanne Adams, University of Hawai`i at Manoa
Topic: University of Hawai`i at Manoa's innovative campus tree inventory project.
April 24 , 2014
Speaker: Christy Martin, Coordinating Group on Alien Pest Species (CGAPS) and Rob Hauff, DOFAW, Forest Health Coordinator
Topic: Little Fire Ant and Coconut Rhinocerous Beetle invasive Species in Hawaii. These two experts shared information about these invasive species and the latest about efforts to eradicate them.
February 21, 2014
Speaker: Dr. Andrew Kaufman of the University of Hawai`i
Topic: "Deflecting the Wave: Using Coastal Vegetation to Mitigate Tsunami and Storm Surge Phase III"
Abstract: Tsunami and storm surge due to tropical cyclones regularly affect the coasts of Hawai`i and other Pacific Islands, in many cases causing severe property damage, injuries, and deaths. Following the Indian Ocean tsunami of December 26, 2004, a research project was initiated by Kaulunani/DLNR to investigate the anecdotal accounts of survivors and the observations of researchers to the potential role of coastal vegetation in mitigating damage; and in some cases reducing the death toll due to a tsunami. This deliberate use of vegetation as a buffer against ocean waves has been termed bio-shields, shelterbelts, and green/living sea walls. Significant information was observed and collected during this phase II of the project. As a result, a Phase III was initiated and this presentation will explain and update the project and its goals.
Kaulunani in the News:
Schools see trees as a cool solution for hot classrooms _ Honolulu Star-Advertiser
Kaulunani wins Golden Leaf Award!
Kaulunani Receives Sustainability Award from Landscape Industry Council of Hawaii: Press Release