Aloha!
---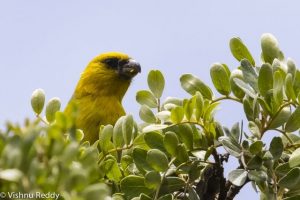 We are excited to announce our next journey of outplanting in May. We

will be planting native dry land forest species such as māmane, 'āweoweo and 'a'ali'i at 6,500ft on the southwestern slope of Mauna Kea. This will be a great opportunity to kōkua our 'āina.
Please come join us to plant the next generation of native trees at the Ka'ohe and Pu'u Mali Restoration Area.
Spring 2017 Volunteer Day Trip Dates:
Tuesday – May 02
Wednesday – May 03
Thursday – May 04
Saturday – May 13 
Tuesday – May 16
Wednesday – May 17
Thursday – May 18
Saturday – May 20
Tuesday – May 23
Wednesday – May 24
Thursday – May 25
Wednesday – May 31
Thursday – June 01