South Kohala
South Kohala Coastal Partnership Vision:
A restored, healthy, abundant, resilient South Kohala coastal ecosystem cherished by an island community guided by the values and traditions of Kohala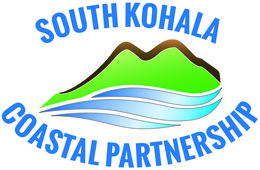 The South Kohala reef ecosystem is part of a semi contiguous fringing reef that extends from Keahole Point to Kawaihae with no natural or artificial interruptions, making it one of the longest reefs in the State of Hawaii. These coral reefs are among the healthiest and most productive in the state and represent a vital and irreplaceable culture, social, recreational, and economic resource.
Unfortunately, there are several factors threatening the quality of coral reef ecosystems in South Kohala such as anthropogenic threats including land based sources of pollution, invasive species and unsustainable fishing practices.
Priority Area
The State's Hawaii Coral Reef Strategy identifies coral reef ecosystems along the South Kohala district coastline as a priority management site. The South Kohala Conservation Action Plan (CAP) identifies the priority threats, conservation targets and strategies. The CAP is the guiding document for the partnership.
The area of focus includes the marine and coastal habitats along 24 – miles from the north boundary of Kawaihae ahupua'a to the south end of Anaeho'omalu Bay. Projects include mauka (mountain) to makai (ocean) management strategies to help reduce the priority threats.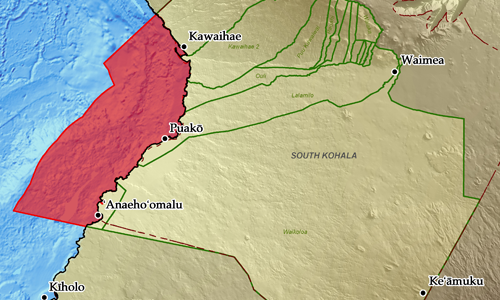 South Kohala Conservation Action Plan
Conservation targets:
Coastal and Marine Food Resources
Coastal Wetlands
Community Kinship and Stewardship
Coral Reef Ecosystems
Native Reef Herbivores
Native Reef Predators
Priority threats:
Unsustainable Fishing Practices
Land Based Sources of Pollution
Invasive Species
Conservation Strategies:
Community Partnerships
Community Co-managed Areas
Fisheries Management
Sediment Reduction
Invasive Species Removal and Prevention
Additional Threat Analysis
Over 30 agencies and organizations contributed to the planning process with participation from the following groups that make up the South Kohala Coastal Partnership.
Working group: The working group/core team meets bi-monthly to prioritize and evaluate projects that will address the CAP strategies. The Nature Conservancy, University of Hawaii Sea Grant, USDA- Natural Resource Conservation Service, Mauna Kea Soil and Water Conservation District, National Oceanographic and Atmospheric Administration (NOAA) Coral Reef Conservation Program,Hawaiian Island Humpback Whale National Marine Sanctuary, National Park Service, Ala Kahakai National Historic Trail Association, Hawai'i Department of Land and Natural Resources, and Hawai'i Division of Aquatic Resources.
Advisory Group: The advisory group represents the broader South Kohala community and additional experts active in the region: Na Kalai Wa'a, The Kohala Center, Hualalai Resort Natural Resources Department, Puako Community Association, Kaupulehu Marine Life Advisory Council, Environmental Protection Agency, South Kohala Community Development Plan Action Committee, Kailapa Homestead Association, Division of Conservation and Resources Enforcement, Coral Reef Alliance, Federal Emergency management Agency, Hawaii Preparatory Academy, West Hawaii Fishery Council, Hawaii Wildlife Fund, South Kohala Reef Alliance, US Geological Survey, UHH Keaholoa Science Technology Engineering and Math Program, Kanu o ka 'aina New Century Charter School, Office of Hawaiian Affairs, Ainalea Developments, Waikoloa Land Company
Planning Team: The planning team is composed of local experts and stakeholders involved with resources management. Hawai'i Division of Aquatic Resources, Hawaii County, University of Hawaii Sea Grant, Kohala Coast Resort Association, Kalahuipua'a fishpond management, Kohala Watershed Partnership, Community fishermen, The Nature Conservancy, Mauna Lani Sea Adventures, Ala Kahakai National Historic Trail, National Park Service
South Kohala Coastal Partnership Coordinator
Sierra Tobiason
808-313-2653
www.southkohalacoastalpartnership.com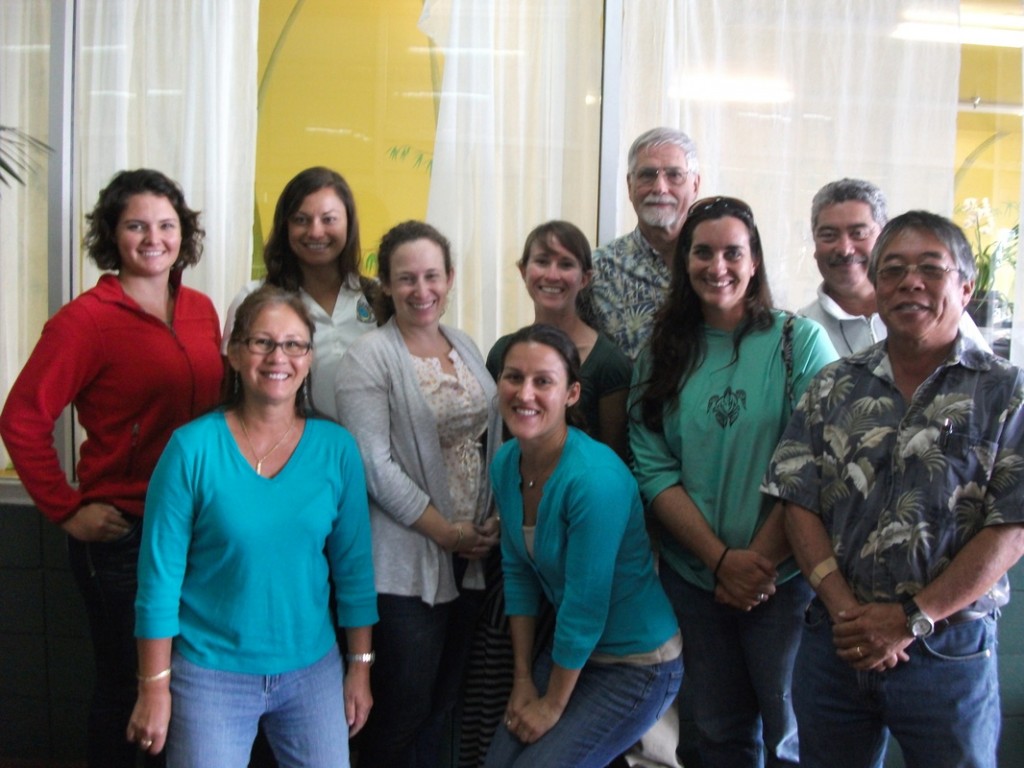 South Kohala Conservation Action Plan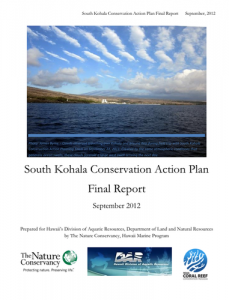 South Kohala Projects (2013-2014)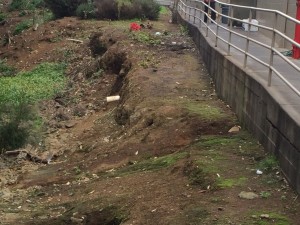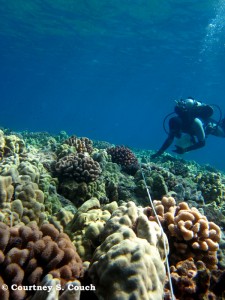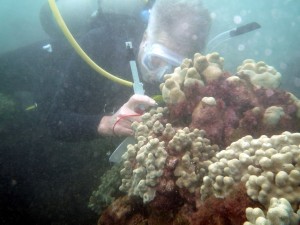 Integrating local ecological knowledge with a novel scientific tool to refine traditional community based moon calendars