Mandatory Education for Hawaii Boaters
Posted on Jan 27, 2015 in Announcements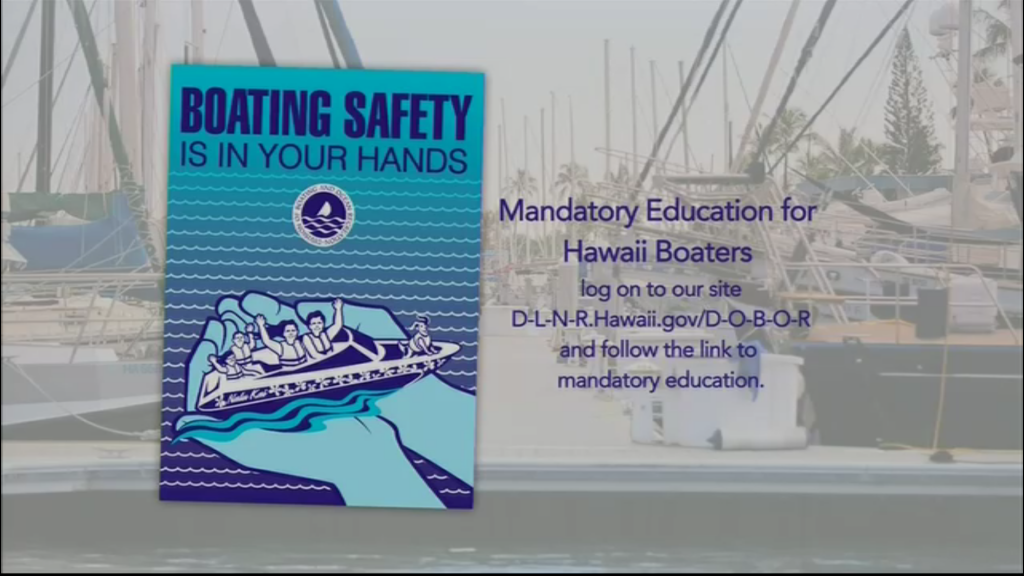 A question and answer publication posted by DLNR Division of Boating and Ocean Recreation (DOBOR) is available at https://dlnr.hawaii.gov/dobor/mandatory-boating-safety-education-qa/. Full details on all the compliance methods are posted at this site.
A study released in 2007 by the National Association of Boating Law Administrators (NASBLA) showed that states with the longest history of mandatory education had the lowest boating fatality rates. For most of the boating safety community, this study was conclusive evidence that mandatory boating education saves lives. Hawaii ranked fifth on the list of highest fatality rates in the year the study was finalized. In 2011, Hawaii had a fatality rate of 44 per 100,000 vessels, second worse in the nation.
"A little bit of education and training can go a long way toward saving lives and preventing accidents. This is why the department initiated its Mandatory Education Rule," said DLNR Director William J. Aila, Jr. "We can be easily persuaded to think of the ocean as wide open space. But because of the increasing number of whales that visit our waters each year, the burgeoning sea turtle population, the explosion in free diving, the popularity of stand-up paddling and other emerging recreational and commercial uses of our waters, there is growing potential for interaction between boats, marine life and ocean users.
"A boating safety course raises your awareness of your responsibility as a boater. All vessel operators should keep a constant watch and, beyond that, post an additional lookout to help scan the horizon whenever possible."
# # #
Media Contacts:
Deborah Ward
DLNR Public Information Specialist
(808) 587-0320
Clifford Inn
DOBOR Boating Safety Officer
(808) 587-1972
(808) 216-5402