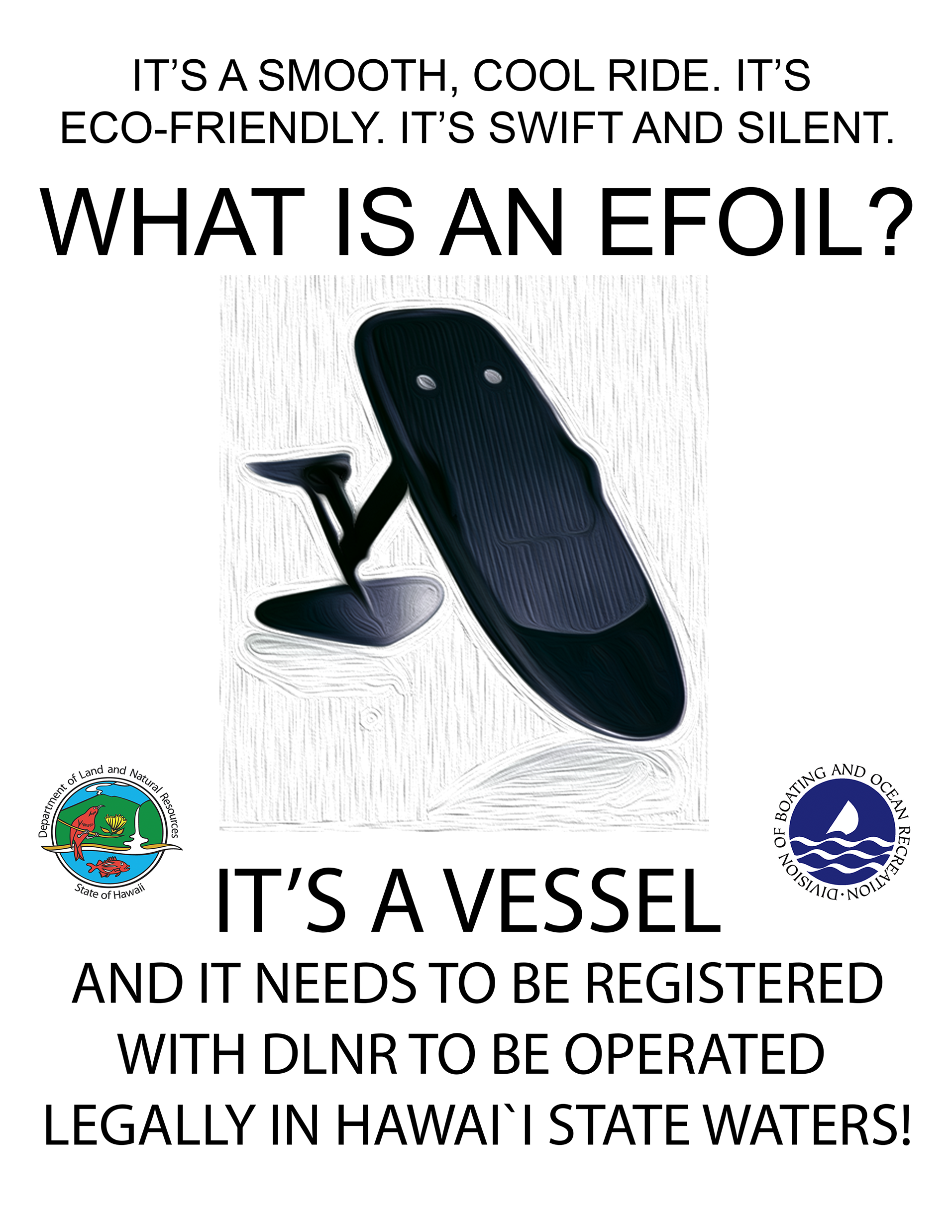 As Hawai`i State rules stand, as of today, an efoil is
1) a vessel, and should be registered;
2) not a thrill craft;
3) subject to carriage requirements for a Class A vessel like a SUP (away from a surf break);
4) required to comply with ALL rules and regulations that apply to vessels, including speed regulations, operation in proximity to marine animals, prohibited areas. 

NOTE: All motorized vessels are required to proceed at a speed of slow-no-wake/approximately five (5) MPH when within 200 feet of any shoreline, float, dock, launch ramp, congested beach, swimmer, diver's flag, or anchored, moored or drifting vessel and to a reasonable rate elsewhere (HAR 13-244-9). 
NOTE:  No person shall operate a vessel, surfboard, sailboard or water sports equipment in a careless or heedless manner so as to endanger other persons or the property of other persons (HAR 13-251-60)
The operator, while the craft falls below the equivalent of 10HP (7.457KW), will not be required to pass a boating safety course.  Taking one is highly recommended.  Information about Hawaii approved boating safety courses is available at DOBOR's Mandatory Education Page. 
Hawaii specific rules and regulations pertaining to vessel operation can be found at: