State of Hawaii Youth Conservation Corps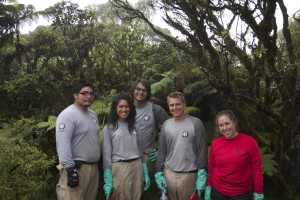 The Division of Forestry and Wildlife is happy to announce a new 300 hour internship program through the Kupu Education Award Service program.  This AmeriCorps program will place highly qualified interns from a variety of fields with DOFAW staff to support programs that may include field work, education, layout/design, videography, GIS, and more.  
How to Apply: Review the position descriptions below and note the start date of each internship.  Apply through Kupu's Wufoo form here by March 15 for positions with an April 1 start date.  Apply by April 15 for positions with a May 1 start date.
Member Benefits: Cash award of $1175 (1 installment upon completion of service) and DOFAW award of $2400. The cash award will be allocated in two installments of $1200:  the first awarded upon completion 150 hours and the second upon completion of service. Cash and education awards will not be prorated.  
April 1 – October 30 positions:
May 1  – October 30 positions: