08/31/16 – The World Conservation Congress Hawai'i-Pacific Pavilion — Learning, Sharing, Network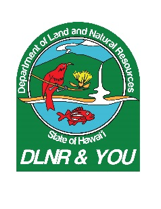 DEPARTMENT OF LAND AND NATURAL RESOURCES
DAVID Y. IGE
GOVERNOR
SUZANNE D. CASE
CHAIRPERSON
MEDIA ADVISORY
THE WORLD CONSERVATION CONGRESS HAWAI'I-PACIFIC PAVILION — LEARNING, SHARING, NETWORKING
WHAT:  DLNR and numerous partners are preparing and hosting the Hawai'i-Pacific Pavilion that will include public exhibits, information, performances, etc., during the entirety of the IUCN World Conservation Congress 2016.  
During the World Conservation Congress, which takes place Sept. the Hawaii-Pacific Pavilion will offer an outstanding opportunity for delegates, visitors and kama'aina to learn about an exciting and cutting-edge range of current natural and cultural resource protection and preservation issues in Hawaii and across the Pacific. Some examples of the topics include Polynesian wayfinding, traditional fishing practices, Hawaiian fishpond restoration, advances in addressing wildlife trafficking and recognition of indigenous spiritual practices.  The public will be able to meet and speak one-on-one with many of the people who carry out policies  and programs on behalf of the State of Hawai'i.
WHEN: Wednesday, August 31, 11 a.m.
WHERE: The news conference will take place in front of the Hawaii Convention Center on the Atkinson Drive facing side. Our speakers will explain how the World Conservation Congress will take place, and the supporting activities of the Hawaii-Pacific Pavilion, one of nine thematic pavilions that are part of WCC.
The Hawai'i Pacific Pavilion is located on the first floor of the Hawai'i Convention Center, in the Kamehameha Exhibit Hall Space 100, by the right entryway. Hawaii-Pacific Pavilion events and exhibitions are open to the public and free (parking is not free). The Pavilion agenda and map of the Kamehameha Exhibit Hall is attached, along with two invitations for featured events.  
WHO:  Suzanne Case, DLNR Chair    
             Michael Cain, DLNR WCC Planning Team member
            Leimana DaMate, Aha Moku Coordinator
WHY: This is the 10th of 19 daily DLNR & YOU news conferences associated with the IUCN World Conservation Congress Hawai'i 2016, Sept. 1st-10th. Complete media packages with HD Video, photographs, and a video news release will be available. 
PARKING DURING WORLD CONSERVATION CONGRESS:  Hawaii Conservation Center parking will be in high demand, as will parking at nearby paid parking lots for the normal fee. Go to https://www.parkme.com/honolulu-hi-parking/event/iucn-world-conservation-congress  for a list of locations near the Hawaii Convention Center. It is strongly encouraged that people take the bus to the Hawaii Convention Center to avoid traffic and parking lines. 
MEDIA CONTACT:
Dan Dennison
Senior Communications Manager
(808) 587-0407