From the Field: ʻUki Transplanting in Kaʻala Natural Area Reserve
From the Field: ʻUki Transplanting in Kaʻala Natural Area Reserve
Posted on Oct 21, 2021
Although there isn't a lot of construction going on around our sites, we recently moved some ʻuki, Machaerina angustifolia from an area where a water catchment is to be set up. Transplanting – or replanting – is a great way to quickly get plants into our sites since we don't need to wait for them to germinate and grow out in the nursery. However, this process is limited to certain species that can survive the trauma of being moved liked that. 'Uki is known to handle this process well.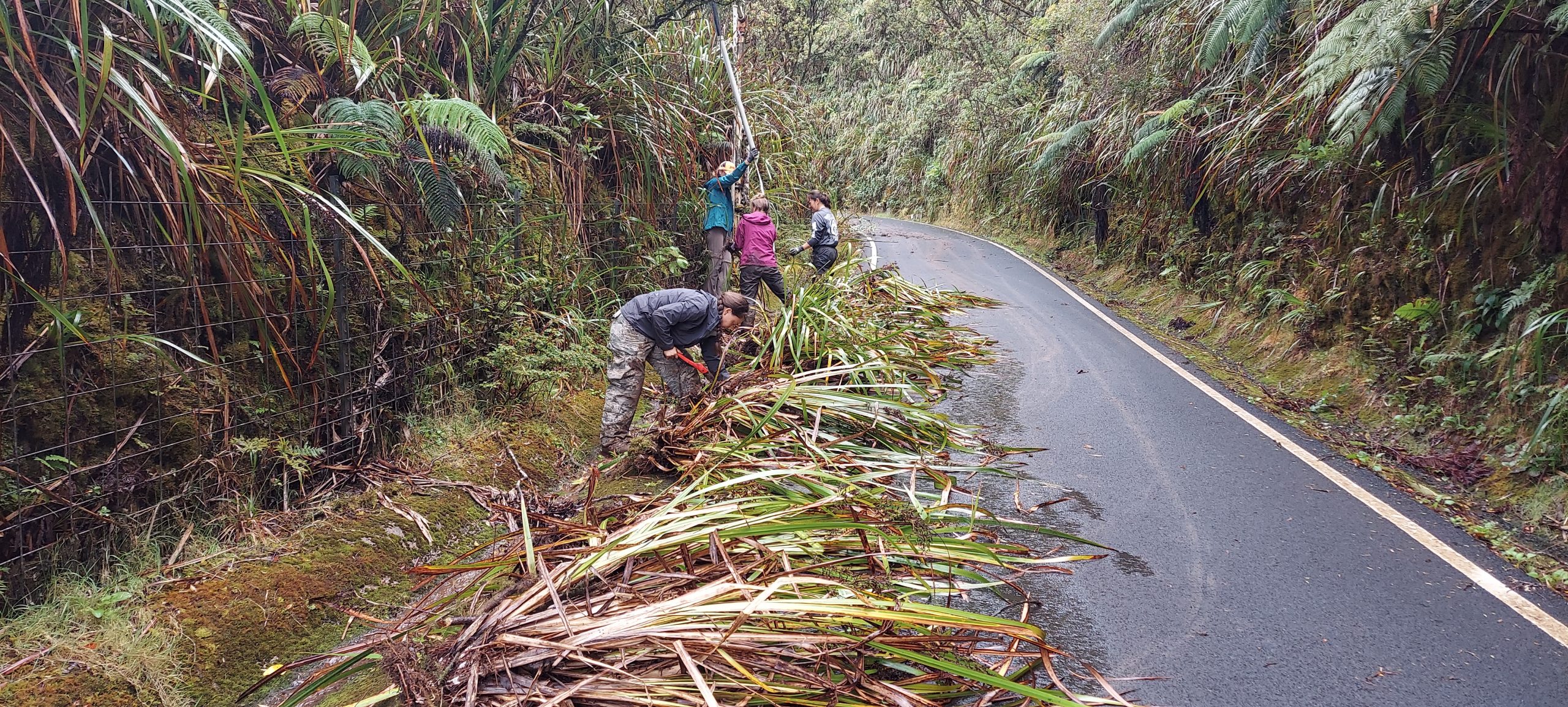 Transplanting the ʻuki involved digging them out, cleaning them off to prevent the transport of unfavorable weeds and/or invertebrates to the planting site.
We chose to plant it in the Kaʻala bog at the end of the boardwalk (the end of the boardwalk for those hiking from the trail head on the West Side, not for us who drive up; for us it's the start of the boardwalk). This area is really wet, with thick mud, and covered in invasive sedges. We have planted a variety of species in this muddy patch in the past, but 'uki was the only one to survive and thrive. So, we filled in the empty weedy areas with the transplants in hopes that they will fill in and shade out the weeds.
It was a lot of work but well worth it! Mahalo to the crew of Wāhine who are dedicated to mālama our plants and places.