Volunteer on Oʻahu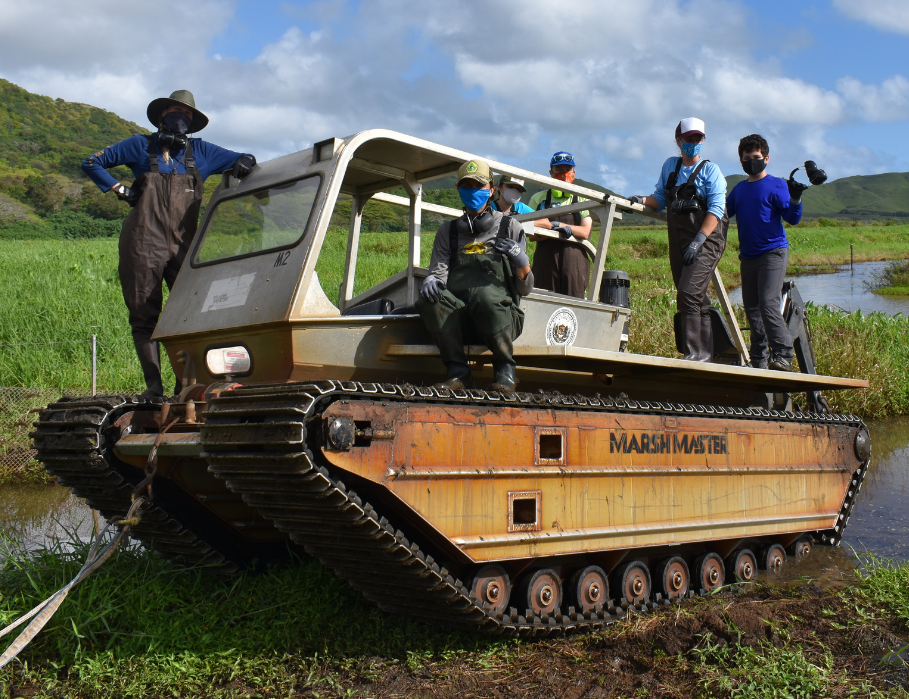 Kawainui Marsh
Kawainui Marsh is one of three wetland wildlife sanctuaries on the island of Oʻahu. Our Wildlife Program works with volunteers to restore habitat for endangered waterbirds in Kawainui Marsh Restoration Ponds. Work involves using hand tools to remove invasive plants like water hyacinth that chokes open water habitat that birds like 'alae 'ula and 'alae keʻokeʻo depend on.
Volunteers will have to bring close-toed shoes and/or tabis; a reusable water bottle, long sleeve shirt, pants, hat, sunscreen, insect repellant, sunglasses.
Location: 743 Ulukahiki Street, Kailua; Behind Castle Medical Center. Signs will direct you to the parking area.
Sign-up for the monthly first-Saturday Kawainui Marsh volunteer workday when they're posted on iVolunteer, DLNR's Volunteer registration page: Click to see opportunities on iVolunteer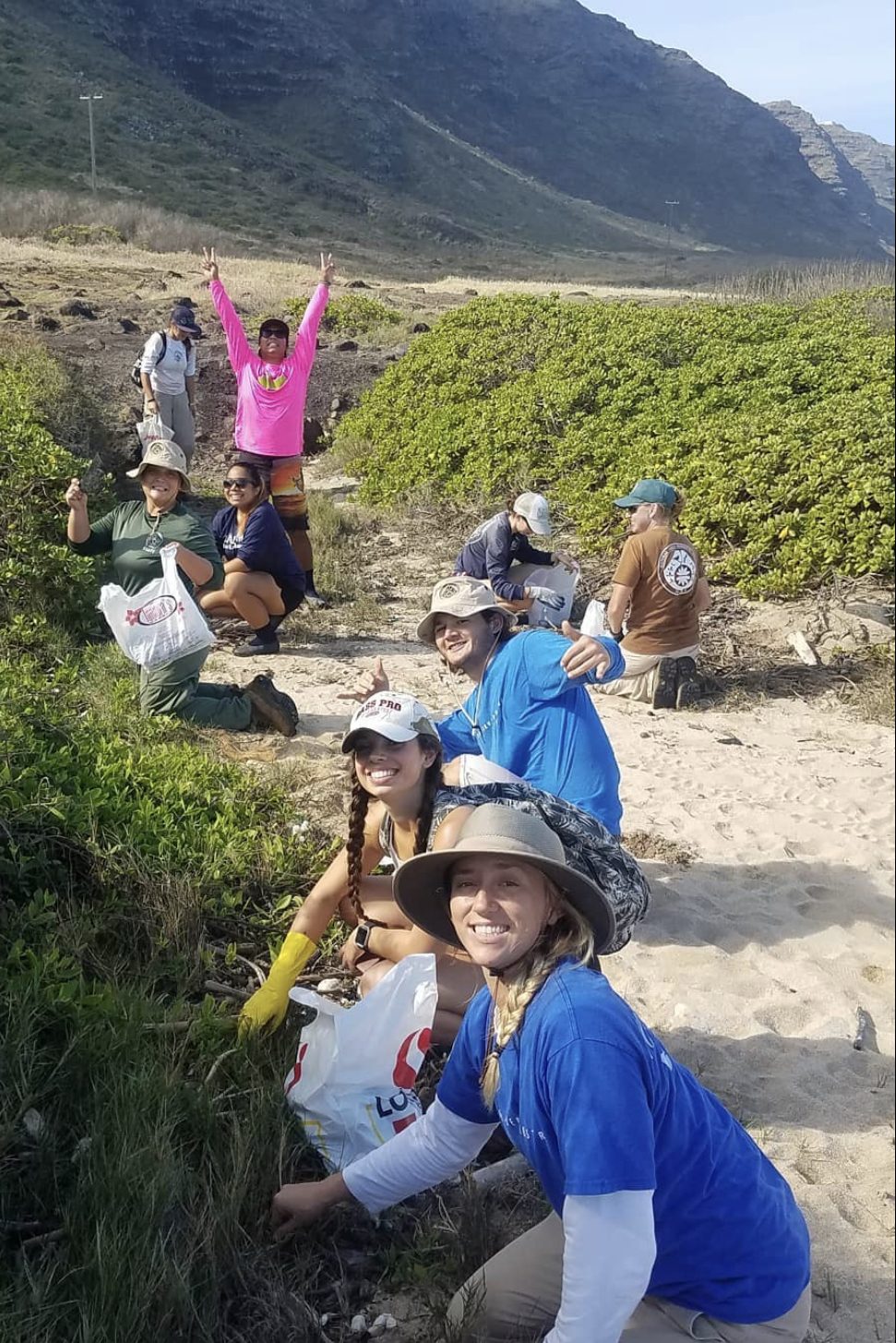 Natural Area Reserves
Our Native Ecosystem Protection and Management Program works with volunteers to remove invasive species and plant in our Natural Area Reserves in Kaʻena, Pahole and Kaʻala.
Right now, independent volunteer projects are available but limited to those with previous volunteer experience or attended a training day. You can find that opportunity posted on iVolunteer, DLNR's Volunteer registration page: Click to see opportunities on iVolunteer
DOFAW uses the iVolunteer system to post volunteer opportunities. You can find available opportunities on Oʻahu, sign your release waivers, and more right from iVolunteer. You can also register to be notified for future volunteer events. The button below will launch the Oʻahu section of iVolunteer.
Oʻahu iVolunteer Events
DOFAW has many partners that also offer volunteer opportunities. On Oʻahu, you might consider volunteering with the Oʻahu Invasive Species Committee, the Koʻolau Mountains Watershed Partnership, the Waiʻanae Mountains Watershed Partnership, or others. Feel free to contact us for more information on volunteer opportunities from DOFAW and our partners. 
For schools or other groups looking for an educational site visit, please fill out the DOFAW Trip Request Form at https://dlnr.hawaii.gov/volunteer/. Hawaiʻi public schools can also find DOFAW on the ClimbHI directory for classroom presentations.