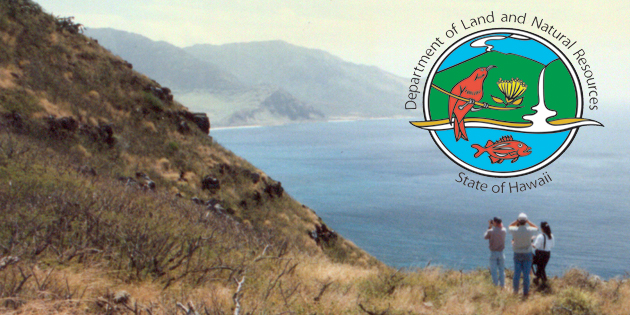 Aloha and Welcome to the Land Division!
The Land Division is responsible for managing State-owned lands in ways that will promote the social, environmental and economic well-being of Hawaii's people and for ensuring that these lands are used in accordance with the goals, policies and plans of the State. Lands that are not set aside for use by other government agencies come within the direct purview of the division. These lands are made available to the public through leases, licenses, grants of easement, rights-of-entry, month-to-month tenancies or kept as open space area.
Where acquisitions of privately-owned lands or lands owned by other government entities are required by the State for public purposes, the division is responsible for acquiring these lands through negotiations, condemnations or land exchanges.
Besides maintaining an inventory of State-owned lands under, the division serves as an office of record and maintains a central repository of all government documents relating to land dating back to the "Great Mahele" of 1848 under the Department's purview.
Announcements