2022 Volunteer Opportunities-Fall Out Planting Season Dates for October are now open. Sign up and come plant trees on Mauna Kea.
Posted on Apr 25, 2022 in Main, News and Events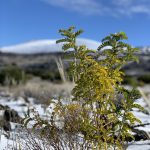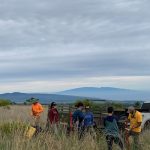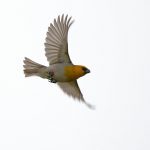 Aloha Mai Kākou!,
We are happy to announce our volunteer dates for 2022 Fall out planting season. Volunteer dates for the months of October are now open for registration and you can schedule your volunteer day(s) just by clicking on the highlighted dates on the calendar or scroll down to the volunteer form at the bottom of the page . We look forward to seeing you and working with you to restore the native forest of Mauna Kea. 
 
OCTOBER
 
S
M
T
W
T
F
S
 
 
 
 
 
 
 
1
 
2
3
4
5
6
7
8
 
9
10
11
12
13
14
15
 
16
17
18
19
20
21
22
 
23
24
25
26
27
28
29
 
30
31
 
 
 
 
 
2022 Fall Out Planting Season Updates
This year we have over 35,000 native seedlings of Māmane, Koa, 'Iliahi, and A'ali'i to plant at the different restoration sites on Mauna Kea. With the help of our community volunteers we have planted over 19,000 trees in the spring from April to May. The plants are looking healthy and strong at the Waimea State Nursery and are ready to be planted on the Mauna.
Day Trip Sites:
Ka'ohe Restoration Unit -Elevation: 5,000 -7,000 ft–View Map
Palila Discovery Trail -Elevation: 7,000 ft–View Map
Skyline out planting plots -Elevation: 9,000-11,000 ft –View Map
Pu'u Mail Restoration Area -Elevation: 5,000-8,000 ft –View Map
COVID-19 Safety Protocols
All Volunteers Volunteers are required to drive their own 4×4 vehicle and follow all COVID SAFETY guidelines and protocols.