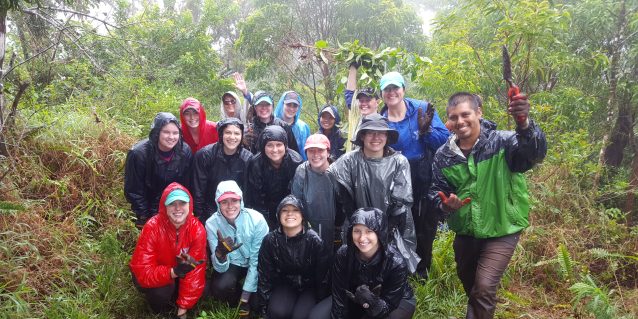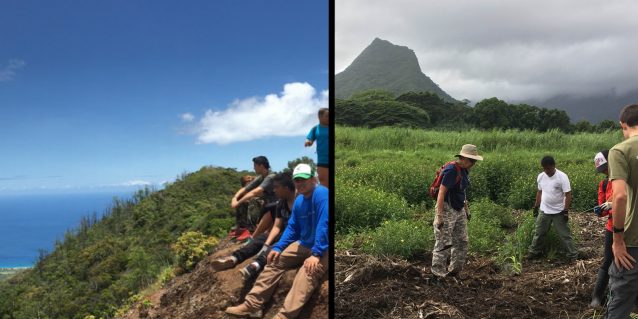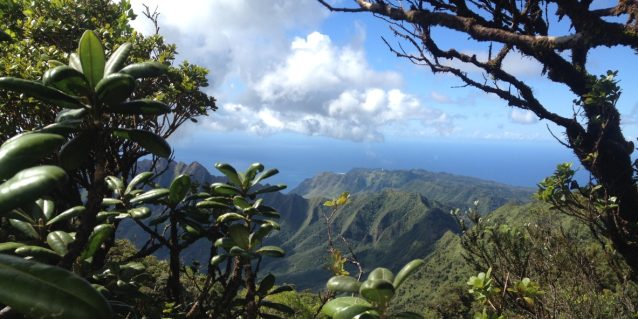 Welcome Volunteers! Join DLNR for a day of volunteering or you can sign up for regular volunteer opportunities. Volunteers support DLNR's broad mission to care for our islands from the mountaintops to our nearshore waters. The Department has multiple ways to connect you to the opportunities you're looking for:
iVolunteer: Visit DLNR iVolunteer to see new and ongoing volunteer opportunities posted by the department. You can register on iVolunteer to manage your volunteer trips and be notified of upcoming events. Make sure you also read our Volunteer Safety guidelines and fill out the appropriate forms. Additional volunteer opportunities within State Parks can be found on the State Parks volunteering page.
School/Organization Service Trips with the Division of Forestry and Wildlife: If you manage an organization or school group and would like to plan a service trip, you can use the forms at the following links:
Additional Opportunities for Teachers: Alternatively, teachers can look for opportunities offered by the DLNR Division of Forestry and Wildlife on ClimbHI.org, a partner website that connects teachers with available opportunities. Teachers on Oʻahu may also be interested in working with the Oʻahu branch of the Division of Forestry & Wildlife on the Adopt a Forest program, which allows students to partake in a longer-term service learning projects and contribute to data collection in ongoing restoration projects.
To learn what DLNR volunteers are currently doing, check out the DLNR Facebook page for updates. Join the fun and help Hawai'i's environment!