Volunteer
Covid-19 Protocols: Please wear a mask when in groups, maintain social distancing, and be respectful of others. Aloha, Hawaii State Parks
.
PARK UPDATES:  9/10/21 - [KAUAI] - Public restrooms at Haena State Park may be temporarily unavailable Monday Sept 13 from 12:30pm-3:30pm as the Department of Water makes repairs and improvements to the waterline along Kuhio Highway.
.
5/21/21 - [OAHU] - The Keawaula gate at Kaena Point is now open on weekends. Gate hours are Saturdays: 6:00am to 7:00pm, and Sundays: 9:00am to 7:00pm. No overnight use allowed.
.
4/19/21 - [ALL ISLANDS] - Entrance AND parking fees are now required for non-residents at several parks across the islands including: [KAUAI] Haena, Kokee, Waimea Canyon, [OAHU] Diamond Head, Nuuanu Pali, [MAUI] Iao Valley, Makena, Waianapanapa, and [HAWAII] Akaka Falls, Hapuna Beach.  Non-resident visitors will be required to pay for both entry and parking.
.
3/29/21 - [KAUAI] - The Kalalau Trail reservation system is open again. Reservations are available 30-days in-advance. Park Entry and Parking reservations for morning and midday are available. Sunset-time reservations are currently not available.
.
3/1/21 - [MAUI] - Waianapanapa State Park - Entry and Parking Reservations are now required for all non-residents. For reservations go to www.gowaianapanapa.com
Volunteer
Welcome Hawaii State Parks volunteer and outreach page. Here you can find out more information and get involved with some of our opportunities to volunteer in our parks throughout the State. We are proud to partner with local volunteer groups and community members to help ensure the protection and preservation of our unique resources. If you are interested in volunteering with Hawaii State Parks please check below for how to get involved.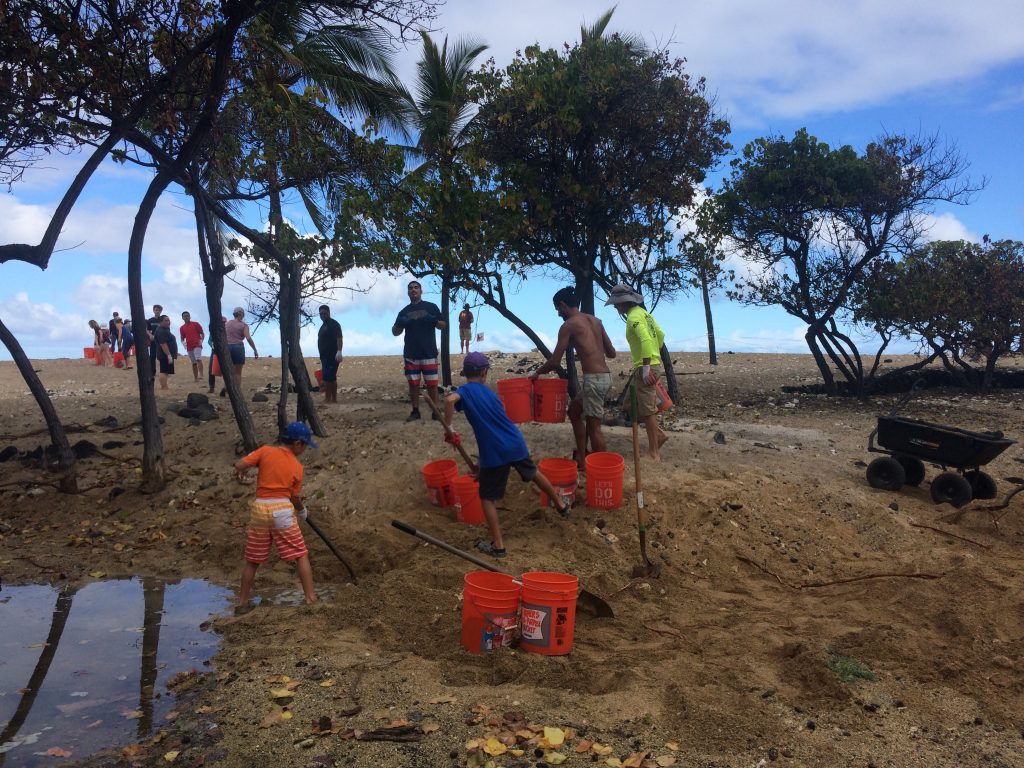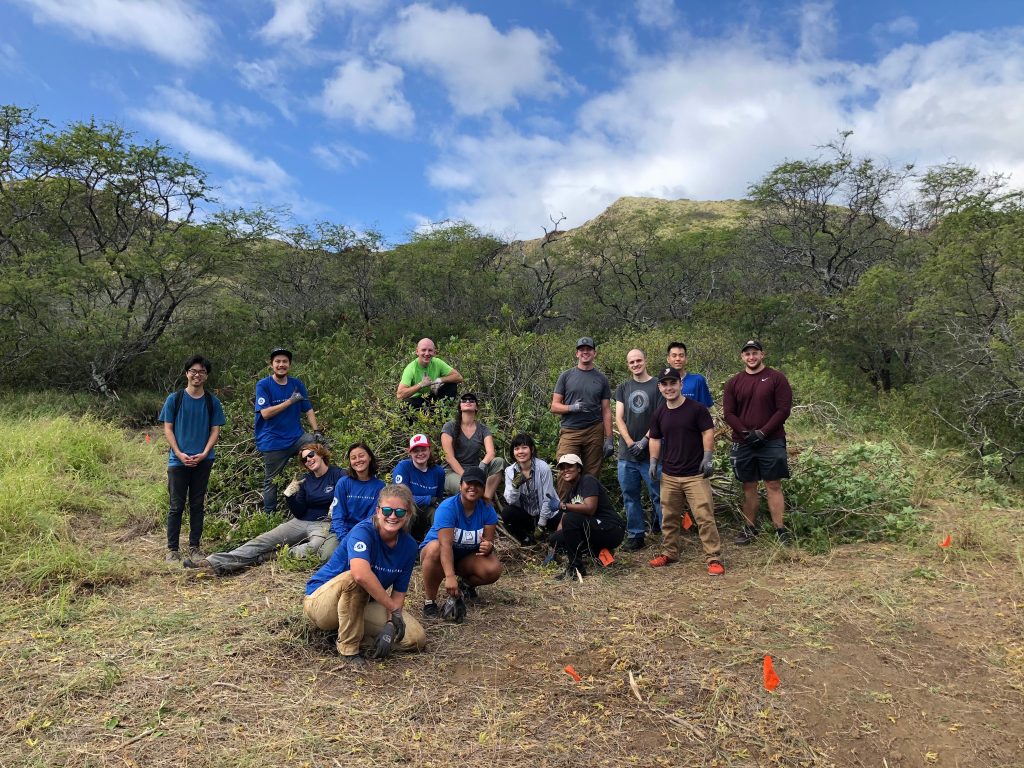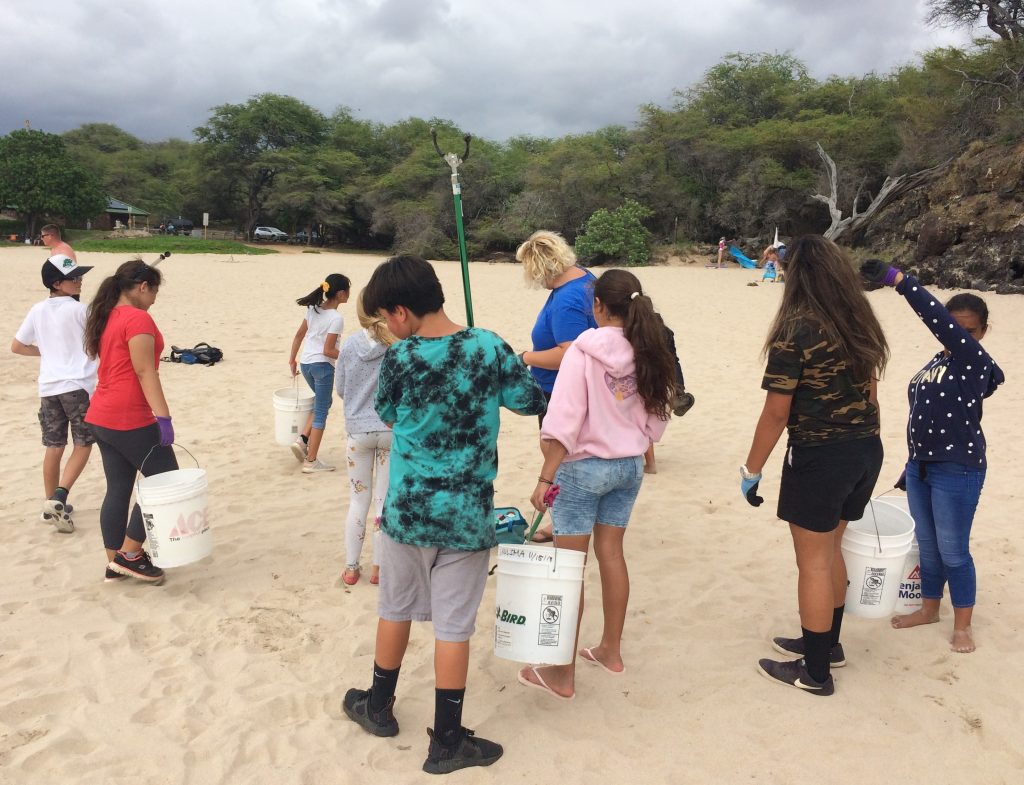 Field Trip Request Forms
Trip Request Forms are for schools or organizations interested in arranging a field trip or service project with the Hawai'i State Department of Land and Natural Resources, Division of State Parks on O'ahu. Please complete the form below at least a month before your requested trip date. Trips are not reserved until confirmed via phone or email by State Parks Interpretive Staff. You will receive a response in 1-2 weeks. Contact the O'ahu Park Interpretive Program Specialist should there be any questions regarding your trip.
***RELEASE OF LIABILITY FORM*** – Fill out prior to trip
For More Information Please Contact:
Kekai Mar: Park Interpretive Program Specialist
Phone: (808) 587-0300
Email: [email protected]