Explore our State Park Trails
UPDATE: 12/1/20  -  [OAHU]  - The Mokuleia side of Ka'ena Point will be CLOSED Wed. Dec. 2 for filming of Magnum PI. - WARNING - Dangerously High Surf is expected for North and West facing shores of Oahu Wed. Dec 2 and Thurs. Dec 3. 
.
11/23/20 - [MAUI] - Iao Valley State Monument is now OPEN. Paid parking by credit card only.
.
11/20/20 - [OAHU] - Waahila Ridge State Recreation Area will be CLOSED Monday 11/23 through Wednesday 11/25 to complete on-going HECO work. --- Previous: The Waahila Ridge State Recreation Area has on-going HECO work and access is limited.  The Waahila Ridge Trail is CLOSED during weekdays and OPEN on the weekends.  The park area is OPEN during weekdays however the gates will remain CLOSED.  Access gates will be OPEN on the weekend.
.
11/3/20 - [HAWAII] - Hapuna Beach State Recreation Area is now OPEN however restroom services are limited to portable toilets due to a recent water main break. Repairs are underway but not complete. 
.
10/13/20 - New Park Fees Are In Effect! - Diamond Head State Monument remains CLOSED until further notice.
.
9/24/20 - [OAHU] - Starting Sept. 24th  groups of five people will be allowed in OPEN State Parks, as well as, State Beaches and Trails.  Canopy-type structures are not permitted at this time at State parks, beaches and trails.
Explore our State Park Trails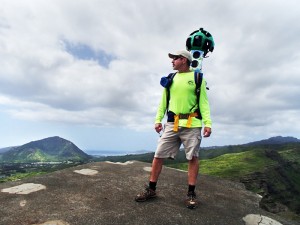 Thanks to a partnership between Hawaii's Department of Land and Natural Resources and Google Maps, you can now visit many of our State parks right from your computer, tablet, or smart phone. Trails and lookouts in 10 state parks have been filmed using Google Trekker, a backpack mounted camera that provides 360 degree footage.
O'ahu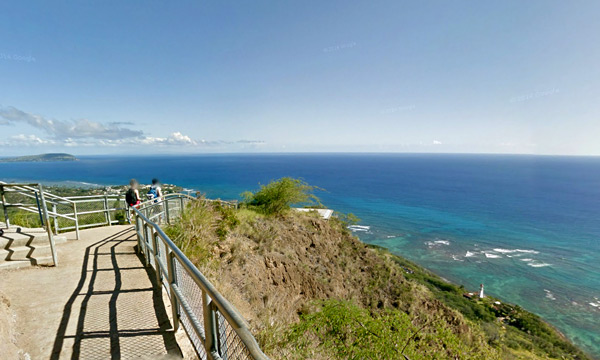 Diamond Head Summit Trail

Hawaii's most recognized landmark is known for its historic hiking trail, stunning coastal views, and military history. Explore Diamond Head State Monument »
Hawai'i Island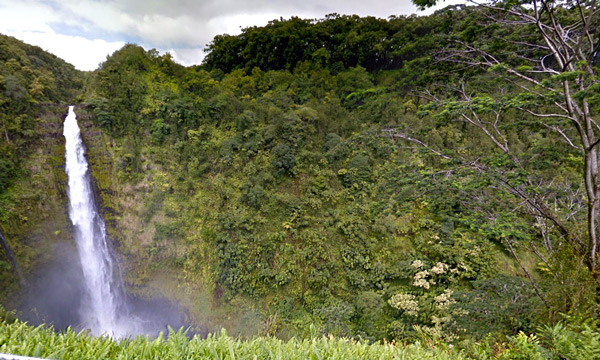 ʻAkaka Falls Loop Trail
Pleasant self-guided walk through lush tropical vegetation to scenic vista points overlooking the cascading Kahuna Falls and the free-falling 'Akaka Falls, which plunges 442 feet into a stream-eroded gorge. Explore Akaka Falls State Park »