Explore our State Park Trails
Covid-19 Protocols: Please wear a mask when indoors and in groups, maintain social distancing, and be respectful of others. Aloha, Hawaii State Parks
.
PARK UPDATES: 12/4/21 - [OAHU] - The Keawaula Section of Kaena Point State Park will be CLOSED on Sunday Dec. 5, 2021 due to high surf and hazardous conditions.
.
12/4/21 - [KAUAI] - The Kalalau Trail at Haena and Napali Coast remains CLOSED due to flash flooding and inclement weather.
.
12/3/21 - [HAWAII] - On Sunday, Dec.5 2021, State beach parks on Hawaii Island will be CLOSED due to potential inclement weather and hazardous conditions. Parks included in this closure: Lapakahi, Hapuna Beach, Kekaha Kai, Kiholo and Kealakekua Bay. State Parks camping will also be CLOSED.
.
12/3/21 - [OAHU] - The vehicular access gate for the Mokuleia Section of Kaena Point State Park is CLOSED due to heavy ponding and poor road conditions. We will continue to assess the conditions and update accordingly.
.
11/5/21 - [OAHU] - The gate at the Keawaula Section of Kaena Point State Park is now OPEN on weekends from 7am to 7pm.
.
4/19/21 - [ALL ISLANDS] - Entrance AND parking fees are now required for non-residents at several parks across the islands including: [KAUAI] Haena, Kokee, Waimea Canyon, [OAHU] Diamond Head, Nuuanu Pali, [MAUI] Iao Valley, Makena, Waianapanapa, and [HAWAII] Akaka Falls, Hapuna Beach.  Non-resident visitors will be required to pay for both entry and parking.
.
3/1/21 - [MAUI] - Waianapanapa State Park - Entry and Parking Reservations are now required for all non-residents. For reservations go to www.gowaianapanapa.com
Explore our State Park Trails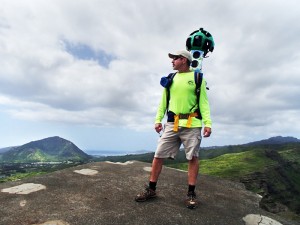 Thanks to a partnership between Hawaii's Department of Land and Natural Resources and Google Maps, you can now visit many of our State parks right from your computer, tablet, or smart phone. Trails and lookouts in 10 state parks have been filmed using Google Trekker, a backpack mounted camera that provides 360 degree footage.
O'ahu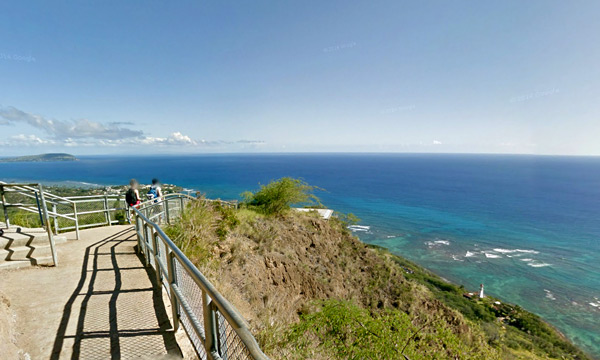 Diamond Head Summit Trail

Hawaii's most recognized landmark is known for its historic hiking trail, stunning coastal views, and military history. Explore Diamond Head State Monument »
Hawai'i Island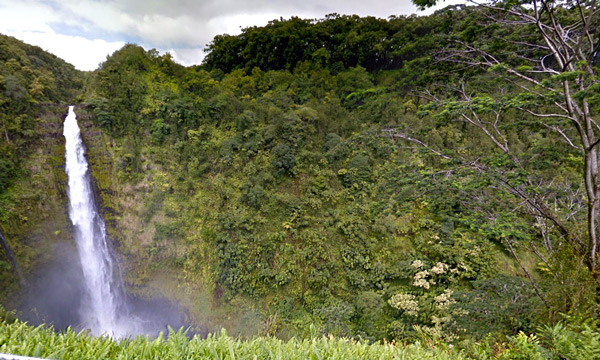 ʻAkaka Falls Loop Trail
Pleasant self-guided walk through lush tropical vegetation to scenic vista points overlooking the cascading Kahuna Falls and the free-falling 'Akaka Falls, which plunges 442 feet into a stream-eroded gorge. Explore Akaka Falls State Park »