Explore our State Park Trails
UPDATE: 9/18/20 - All State Coastal & Beach Parks on the island of Hawaii Remain CLOSED Through September 30, 2020. This measure mirrors the Mayor's Covid-19 Emergency Rule No. 11.
.
9/9/20: Starting Thursday September 10 select State Parks, Beaches and Nā Ala Hele Trails on O'ahu that were closed in August due to Covid-19 control measures will reopen with the same set of restrictions announced in Mayor Kirk Caldwell's Emergency Order 2020-26.
Explore our State Park Trails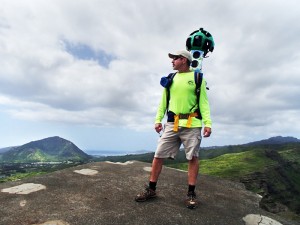 Thanks to a partnership between Hawaii's Department of Land and Natural Resources and Google Maps, you can now visit many of our State parks right from your computer, tablet, or smart phone. Trails and lookouts in 10 state parks have been filmed using Google Trekker, a backpack mounted camera that provides 360 degree footage.
O'ahu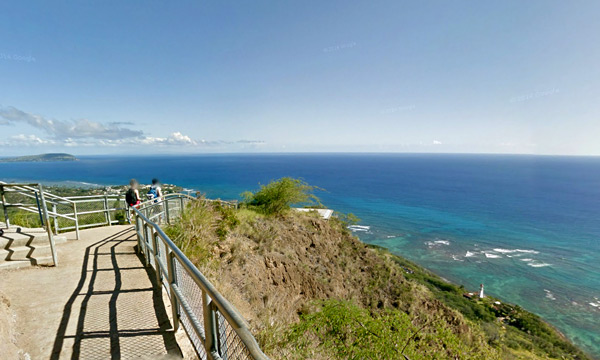 Diamond Head Summit Trail

Hawaii's most recognized landmark is known for its historic hiking trail, stunning coastal views, and military history. Explore Diamond Head State Monument »
Hawai'i Island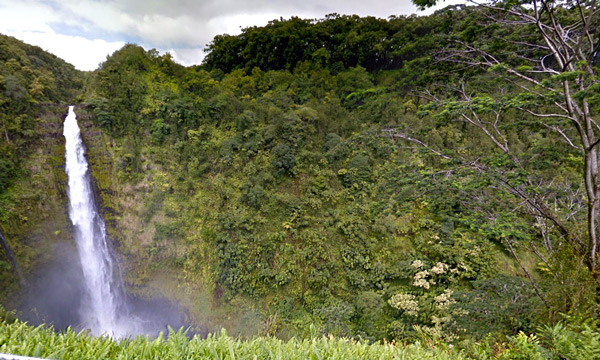 ʻAkaka Falls Loop Trail
Pleasant self-guided walk through lush tropical vegetation to scenic vista points overlooking the cascading Kahuna Falls and the free-falling 'Akaka Falls, which plunges 442 feet into a stream-eroded gorge. Explore Akaka Falls State Park »