ʻAkaka Falls State Park
PARK UPDATES: 4/25/22
•
DIAMOND HEAD STATE MONUMENT - As of May 12th, 2022 all out-of-state visitors must have an advanced reservation to enter Diamond Head State Monument. The reservation system will activate on April 28th, 2022 allowing for reservations to be made 14 days in advance. Hawaiʻi residents continue to enjoy free access without reservations, but entry may depend on parking availability. Commercial tour and trolley patrons must have a reservation. Registered PUC carriers will have access to a PUC-only reservation portal.
ʻAkaka Falls State Park
UPDATE: 4/5/22 - ʻAkaka Falls State Park is OPEN. Starting April 7, 2021 the gates will resume regular opening and closing. Park and gate hours will be 8:00am to 5:00pm. All park visitors must exit the park and parking lot by 5:00pm. You will not be allowed to stay in the park after hours. Entrance fee of $5 for non-residents, even those parked outside of the gates. Paid parking and/or entrance fees are required for non-residents.
Hours
Daily – 8:00am to 5:00pm

Entrance Fee

    *Credit Card Only*

Hawaii Residents = Free w/ Drivers Lic. or ID
Non-Residents = $5.00 Per Person
Children 3 and Under = Free

Parking Fee

*Credit Card Only*

Non-Commercial Vehicles

Residents = No Charge w/ID or DL
Non-Residents = $10

Commercial PUC vehicles:

1-7 passenger vehicles: $25
8-25 passenger vehicles: $50
26 + passenger vehicles: $90

Trail Names
Description
Pleasant self-guided walk through lush tropical vegetation to scenic vista points overlooking the cascading Kahuna Falls and the free-falling 'Akaka Falls, which plunges 442 feet into a stream-eroded gorge. The 0.4-mile loop footpath requires some physical exertion. (65.4 acres)
Route
The trailhead is located just off the parking lot. The paved route, which includes multiple steps in places (not wheelchair accessible), makes an easy to follow loop offering stunning viewpoints of the two waterfalls. To view 'Akaka Falls only, take the path to the left (south) from the first junction. The waterfall view is just a short walk down the path.
Directions
End of 'Akaka Falls Road (Highway 220), 3.6 miles southwest of Honomu.
Parking & Entrance Fee Info
Park visitors are encouraged to pay for parking and entrance prior to arrival due to limited cell reception at the park. Visitors can pay for entrance and parking via phone by calling CallToPark at 1-888-767-9037 (Location #125932). Call to Park (Click Link)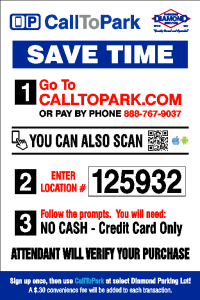 Additional Info
Mountain biking is not allowed on this trail.
Stay on the trail.
Pack out at least what you pack in.
No open fires.