2022 Poster Contest Winners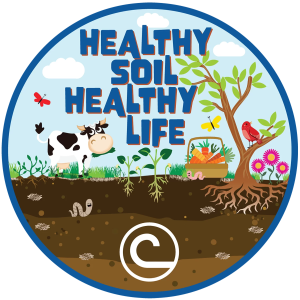 CONGRATULATIONS TO OUR
2022 HACD HAWAII STATE POSTER CONTEST WINNERS!
Healthy Soil, Healthy Life
While the Poster Contest was open to all public, private, and homeschooled students this year, the Hawaii Association of Conservation Districts (HACD) only received entries for grades 2-3, from Maui Soil and Water Conservation Districts (SWCDs) and grades 4-6 from Maui and Molokai-Lanai SWCDs.  This resulted with only a first place winner in the grade 2-3 category.   
The winners of the state poster contest will receive the HACD monetary prizes listed below and the first place posters were entered into the National Association of Conservation Districts (NACD) National Poster Contest.  Winning posters from the national contest will be selected by January 31, 2023 and receive the following NACD rewards listed below.
Monetary Prizes for 2022 HACD Hawaii State Poster Contest Winners
$40 for 1st Place State Winners
$30 for 2nd Place State Winners
$20 for 3rd Place State Winners

Monetary Prizes for 2022 NACD National Poster Contest Winners
$200 for 1st Place National Winners
$150 for 2nd Place National Winners
$100 for 3rd Place National Winners
---
---
Category: Grades 2-3
1st Place
K. Au Hoon: Maui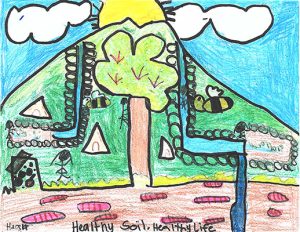 ---