Poster Contest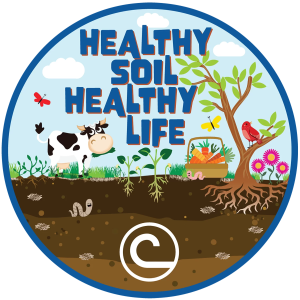 2022 HACD HAWAII STATE POSTER CONTEST
Healthy Soil, Healthy Life
The Hawaii Association of Conservation Districts (HACD), along with the Hawaii Soil and Water Conservation Districts (SWCDs) are excited to sponsor the 2022 poster contest.  This year's theme is "Healthy Soil, Healthy Life". 
Currently, only contestants located on Molokai and Maui are able to participate in the contest this year.  If the island contest becomes available on any of the other islands, we will update the information immediately and we'll include the details here on this page. 
The winners of the island contest on Molokai and Maui will be selected by the Molokai-Lanai SWCD, Central Maui, Hana, Olinda-Kula and West Maui SWCDs.  Those winners from the island poster contests will then be entered into the state poster contest where they will judged by the members of HACD and the 16 Hawaii SWCDs throughout the month of November.  After the winners of the state poster contest are chosen, those winning posters from each category will be displayed on this webpage, the winners will receive the monetary prizes listed below and the first place posters of the state contest will be sent to the national poster contest where one overall winner will be selected by January 31st.  Sponsorship for the various poster contests are as follows: island contests are sponsored by the SWCDs located on that specific island, the state contest is sponsored by HACD and the national contest is sponsored by the National Association of Conservation Districts (NACD) and the NACD Auxiliary.  The prizes at the national level are sponsored by the NACD Auxiliary and the Albert I. Pierce Foundation.  The monetary prizes at the state and national level is awarded to the 1st – 3rd place winners in each category and are subject to change (monetary prize amounts for this year can be viewed below).
Who Can Participate?
The Poster Contest is open to all public, private, and homeschooled students.  This years island and state poster categories are from grades K-12 (grade levels may vary yearly).  The poster categories are as follows: K-1, 2-3, 4-6, 7-9 and 10-12.
Monetary Prizes for 2022 HACD Hawaii State Poster Contest Winners
$40 for 1st Place State Winners
$30 for 2nd Place State Winners
$20 for 3rd Place State Winners

Monetary Prizes for 2022 NACD National Poster Contest Winners
$200 for 1st Place National Winners
$150 for 2nd Place National Winners
$100 for 3rd Place National Winners
---
2022 ISLAND POSTER CONTEST
---
MAUI ENTRY FORM & FLYER
Please click on the images/pdf below
---
Molokai-Lanai
Entry Forms Have Already Been Collected & Judging Has Been Completed
---
2022 POSTER CONTEST RESOURCES