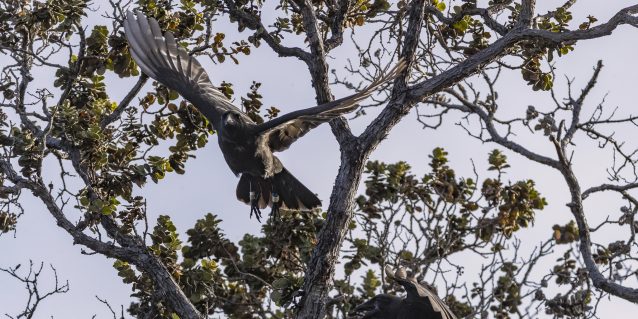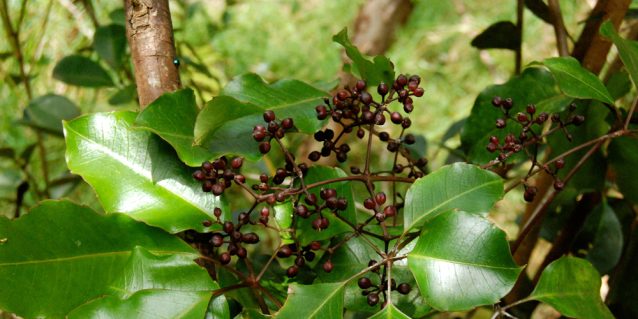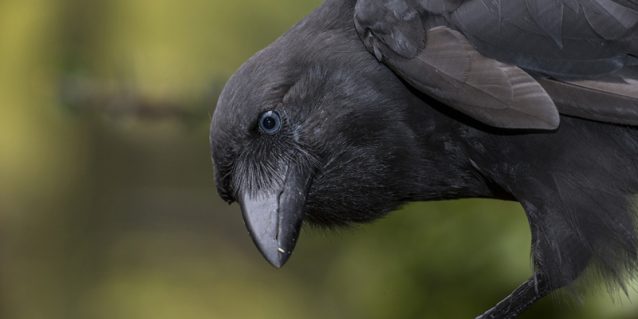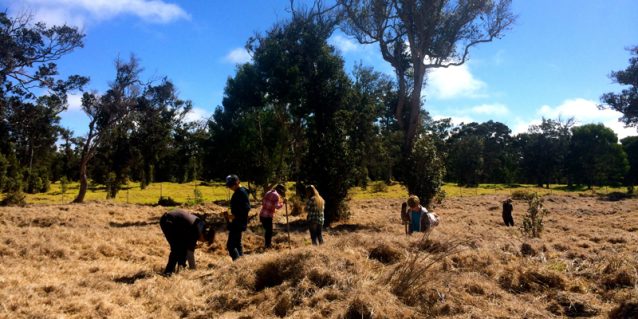 The ʻAlalā Project: Restoring Hawaiʻi's Native Crow to the Wild
ʻAlalā are unique treasures of our Hawaiian forests.
A bird that is native to Hawaiʻi and found nowhere else on earth
Considered extinct in the wild
Very intelligent
Revered in Hawaiian culture
Hawaiʻi's only surviving native crow species
Arrived in Hawaiʻi before human settlement and adapted to Hawaiʻi's unique environments
Forest builders who spread seeds of our native forest plants. They can help revitalize and restore our beautiful Hawaiian forests
Share Your Voice

Share Your Voice for the Proposed Release of ʻAlalā on Maui. Read the Environmental Assessment

here

. Provide a public comment by using form

here

or by emailing us at

[email protected]
With everyone's help, we can restore the ʻAlalā to its home in the wild.
ʻAlalā releases occurred from 1993-1998 and 2016-2019 on Hawaiʻi Island. Planning is ongoing for future releases on both Hawaiʻi and Maui Islands.
There are now over 110 ʻalalā in captivity. Thanks to the amazing success of the captive breeding program, we have a sustainable source of birds for release.
Conservation agencies across Hawaiʻi have been working tirelessly for many years to protect and restore Hawaiian forests that the ʻAlalā can call home.
ʻAlalā face many threats to their survival in the wild. Identifying and reducing these threats will help the ʻAlalā thrive.
E Hoʻolāʻau Hou ka ʻAlalā: May the ʻAlalā thrive once again in their forest home!
No kākou ke kuleana. The responsibility lies with each and every one of us to make sure that the ʻAlalā will be welcomed home to our Hawaiian forests once again. We must build community-wide support from our keiki to kūpuna.
Subscribe

If you wish to be a part of our newsletter mailing list click

here

. Once the page opens you can click subscribe in the upper left corner.