Recovery
Many partners with a diverse set of backgrounds and knowledge in science and land management are working together to restore ʻAlalā to their native habitat.
 The release is only one part of the recovery efforts for the ʻAlalā. Captive breeding and restoration of our Hawaiian forests are key factors as well.
 Recovering the ʻAlalā in the wild will take many years, similar to the recovery of other reintroduced species.
Conservation Breeding Program
Due to a sharp drop in their population, a handful of 'Alalā were brought into captivity in the 1970s. Today, release efforts are ongoing, but biologists still breed ʻAlalā in captivity. As of 2019, there were over 110 birds in two breeding facilities managed by the San Diego Zoo Wildlife Alliance's Hawaii Endangered Bird Conservation Program.
ʻAlalā are housed at the Keauhou and Maui Bird Conservation Centers.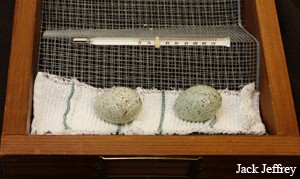 Dedicated staff members care for the birds 365 days a year, preparing diets and feeding the birds, cleaning aviaries, managing breeding activities, providing veterinary care, and much more.
Some of the difficulties of breeding ʻAlalā in captivity include: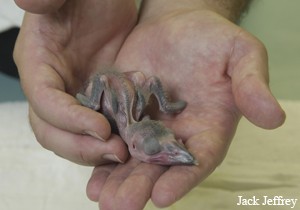 each mating pair needs its own aviary
many potential mates end up being incompatible
infertile eggs are common
males sometimes interfere with egg-laying and incubation
inbreeding is affecting fertility and the successful reproduction of some pairs.
Considering all the challenges faced by the captive breeding program, reaching over 110 birds in the conservation breeding program is a great success.
Forest Restoration
Conservation agencies across Hawaiʻi Island have been working tirelessly for many years to protect and restore Hawaiian forests that the ʻAlalā can call home.
To learn more about Hawaiʻi island conservation agencies and their projects, visit their websites by clicking on the links:
Click here to read the ʻAlalā Recovery Plan