Safe Boating Week in Hawaii 2023
May 20 @ 10:00 am

-

May 26 @ 4:30 pm

HST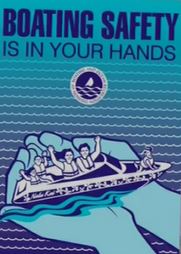 Safe Boating Week in Hawaii Runs From May 20-26, 2023
This local event coincides with the National Safe Boating Week celebration.  The goal of this annual event is to encourage all boaters to enjoy our ocean waters and keep learning how to improve their boating skills.
ISLAND OF OAHU
The US Coast Guard (USCG) Auxiliary will provide vessel inspections from 8 a.m. to 10 a.m. at the following locations: Heeia Kea Small Boat Harbor on May 21, Waianae Small Boat Harbor on May 27, and Keehi Small Boat Harbor on May 28.
Safe Boating Week in Hawaii events on Oahu will also include information booths at West Marine in Honolulu on May 21, 27 and 28 from 10 a.m. to 3 p.m.
ISLAND OF MAUI
The USCG Auxiliary will provide vessel inspections from 8:30 a.m. to 12 p.m. at Kihei Boat Ramp on May 20.
A Boat America boating safety course will be offered free of charge to the public from 8 a.m. to 4 p.m. on May 27th at the NOAA Hawaiian Islands Humpback Whale National Marine Sanctuary Visitor Center, 726 South Kihei Road, Kihei. The Boat America course satisfies the State of Hawaii Mandatory Education requirements for recreational boaters (HAR 13-244-15.5).
~~~~~~~~~~~~~~~~~~~~~~~~~
Vessel inspections are free and are conducted by the USCG Auxiliary to make sure boaters have all the emergency lifesaving equipment required by law before launching.
If you have questions, you can seek answers and solutions at these events.