About DLNR
The Department of Land and Natural Resources, headed by an executive Board of Land and Natural Resources, is responsible for managing, administering, and exercising control over public lands, water resources, ocean waters, navigable streams, coastal areas (except commercial harbors), minerals, and all interests therein. The department's jurisdiction encompasses nearly 1.3 million acres of State lands, beaches, and coastal waters as well as 750 miles of coastline (the fourth longest in the country). It includes state parks; historical sites; forests and forest reserves; aquatic life and its sanctuaries; public fishing areas; boating, ocean recreation, and coastal programs; wildlife and its sanctuaries; game management areas; public hunting areas; and natural area reserves.
Suzanne D. Case, Chairperson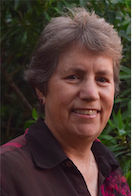 Suzanne Case was born in Hilo and grew up in Hilo and Honolulu. She attended Waiakea-Kai Elementary School, Keaukaha Elementary School and Punahou School (1974). She attended Williams College and Stanford University, where she graduated with honors (B.A., History, 1979), and received her law degree from Hastings College of the Law, University of California, San Francisco.
Suzanne is a 28-year veteran of The Nature Conservancy, having served as the Hawai'i Program's Executive Director from 2001-2015. During her years at The Nature Conservancy, she oversaw the acquisition of the 116,000-acre Kahuku Ranch addition to Hawai'i Volcanoes National Park, eight Hawai'i Nature Conservancy preserves, Palmyra Atoll, new National Wildlife Refuges at Hakalau on the slopes of Mauna Kea and at O'ahu Forest, and assisted with the formation of watershed partnerships for forested management throughout Hawaii, the growth of networks of local communities working to restore their near-shore marine resources, and implementation of large-scale projects to remove invasive algae from Hawai'i's reefs and coastal areas. Governor Ige appointed Suzanne Case as Chair of the State of Hawai'i's Department of Land and Natural Resources in April, 2015.  (Photo courtesy of Nature Conservancy of Hawaii)
Robert K. Masuda, First Deputy
Masuda previously served as DLNR First Deputy Director from May 2005-May 2007. He led DLNR's efforts during two critical natural disasters and was the department's representative for numerous interagency working groups. Masuda has more than 55 years of experience as an executive leader including top roles with the YMCA and the City and County of Honolulu.
Since 2007 Masuda has served as Senior Advisory for Special Programs Development at the USDA's U.S. Forest Service' Institute for Pacific Islands Forestry. In this role he advised, consulted and assisted management and scientists with a variety of programs and projects related to inter-agency cooperation on multiple government levels.
Mr. Masuda holds a B.S. in Applied Behavioral Science & Group Work Education from George Williams College, and an Executive M.B.A. from the University of Hawai'i.
More on Divisions & Offices …
More on Boards & Commissions …