About DLNR
The Department of Land and Natural Resources, headed by an executive Board of Land and Natural Resources, is responsible for managing, administering, and exercising control over public lands, water resources, ocean waters, navigable streams, coastal areas (except commercial harbors), minerals, and all interests therein. The department's jurisdiction encompasses nearly 1.3 million acres of State lands, beaches, and coastal waters as well as 750 miles of coastline (the fourth longest in the country). It includes state parks; historical sites; forests and forest reserves; aquatic life and its sanctuaries; public fishing areas; boating, ocean recreation, and coastal programs; wildlife and its sanctuaries; game management areas; public hunting areas; and natural area reserves.

Dawn N. S. Chang, Chairperson,
Co-Chair for the Climate Change Mitigation and Adaptation Commission
Ms. Chang is an expert on land issues and regulatory requirements. She served 14-years as Deputy Attorney General with the Hawai'i Office of the Attorney General-Land/Transportation Division and counsel to various State Boards and Commissions such as the Board of Land and Natural Resources, Commission on Water Resources Management, Kaho'olawe Island Reserve Commission, Na Ala Hele Trails and Access system, Natural Area Reserves program, and Island Burial Councils. During her tenure with the Attorney General's Office, she litigated cases that were heard in state and federal courts. In 2016, Ms. Chang was appointed and confirmed to the State Land Use Commission and served until 2022. She is a former social worker with Queen Lili'uokalani Children's Center where she was a community organizer in Waimanalo and counseled orphaned and disenfrancished Native Hawaiian children and families. She received her law degree from the Richardson School of Law, a MA in Social Work from the University of Hawai'i, and a BA in sociology from the University of Hawai'i. Ms. Chang is a member of the Hawai'i State Bar Association and Native Hawaiian Bar Association. She has served on the boards of the Kualoa-He'eia Ecumenical Youth, Historic Hawaiʻi Foundation, Girl Scouts of Hawaii, Camp Mokule'ia with the Episcopal Church, William S. Richardson School of Law Alumni Association, Waimanalo Teen Project, Hawai'i Youth Opera Chorus, Hoʻokano Family Land Trust, Planned Parenthood, and Pacific Islands Land Institute. … read more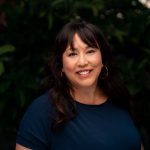 Laura Hokunani Edmunds Kaakua, First Deputy
is the appointed Deputy Director for the State of Hawaiʻi Department of Land and Natural Resources. Prior to joining DLNR, since 2019, Kaakua served as President and CEO of Hawaiʻi Land Trust (HILT), where she increased community stewardship and cultural practice on HILT's seven preserves, and oversaw the protection of coastlines, wahi kupuna (Hawaiian cultural landscapes), and lands that grow food for Hawaiʻi's people. Recently protected lands include 'Opelu Point in Kipahulu, Maui; coastal ranch lands in Hāna, Maui; MAʻO Farms' Palikea parcel and Kahumana Farms in West Oʻahu; Hakipuʻu Ma Kai Loʻi in East Oʻahu; and Hawaiian hoary bat habitat on ʻUlupalakua Ranch, Maui. Prior to leading HILT, Kaakua served for 9 years as the Aloha ʻAina Project Manager at The Trust for Public Land's Hawaiʻi Program. She has also been a lecturer at the William S. Richardson School of Law and served as a Law Clerk for the Honorable Greg Nakamura in the Third Circuit Court. Kaakua is a graduate of Punahou, Boston College and the University of Hawaiʻi William S. Richardson School of Law, where she received the Environmental Law Certificate. Kaakua is an alakaʻi (hula leader) of Hālau Nā Pualei o Likolehua, a volunteer with Protect Kahoʻolawe ʻOhana, and on the Leadership Council of the Land Trust Alliance. Kaakua was raised in Niu, Oʻahu, and now lives with her husband Josh and their kids in Waiʻalaeʻiki, Oʻahu. She has ancestral family ties to Kāneʻohe on Oʻahu, numerous places on Maui, and Kohala on Hawaiʻi Island.
More on Divisions & Offices …
More on Boards & Commissions …