Coral Bleaching 2014
photo credit: Catlin Seaview Survey

LATEST UPDATE: 1/28/2015
DAR and HIMB staff are to seeing signs of recovery from coral bleaching in Kaneohe Bay, Kauai, and Maui.  To hear it in their own words, WATCH VIDEOS FROM THE FIELD:
Full Press Release: https://dlnr.hawaii.gov/blog/2015/01/29/nr15-018/
History & Background
Rapid Response Team
Important Findings
Next Steps
FAQs
Coral 'bleaching' is a coral stress response, in this case likely due to warmer Sea Surface Temperatures (SSTs). It describes the loss of color from coral tissue, which makes the coral appear white and if temperature remain high, eventually die.
In Sept and October 2014, the National Oceanic and Atmospheric Administration (NOAA) Coral Reef Watch program calculated high coral bleaching alert levels for waters around Hawaii. These warnings indicate high ocean temperatures, and thus a high likelihood for bleaching. Corals can recover from bleaching if temperatures return to a normal range. It can take from weeks to years for a coral reef to fully recover from a bleaching event. A certain amount of annual bleaching is expected and can typically be seen between July – September, the peak season for the Pacific.

[button link="https://dlnr.hawaii.gov/reefresponse/home/coral-impacts/" newwindow="yes"] Read more on coral bleaching[/button]
To date, the DAR Rapid Response Team has surveyed 5 locations on Oahu, 3 on Kauai.
DAR Biologists also surveyed several locations on Maui.
50 individual coral colonies were tagged in Kaneohe Bay to monitor for recovery from the bleaching event.
DAR continues to work with numerous partners including the Hawaii Institute of Marine Biology (HIMB), The Nature Conservancy (TNC) to gather data about this bleaching event
DAR surveys indicate that over 10 species of coral were affected by the 2014 in Kaneohe Bay.  On average, 3/4 of dominant coral species colonies exhibited some sign of bleaching – Northern areas of Kaneohe showed the worst bleaching, while reefs in the central part of the bay exhibited reduced signs of bleaching.  In January 2015 surveys, 12% of tagged colonies in Kaneohe Bay had died.  The majority had returning color and were recovering.
The DAR Rapid Response Team will continue to monitor
for signs of recovery
in affected areas 2 times per month.  Severe coral bleaching conditions are predicted to return between July – Oct 2015.  DAR and its partners are preparing by monitoring bleaching forecasts and refining in-water monitoring techniques.
What should I do if I see the coral bleaching?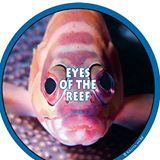 If you see coral bleaching please make an online report through Eyes of the Reef (EOR): www.eorhawaii.org/make-a-report. Please send photos to: [email protected].