Aloha from DLNR!
Mission Statement
"Enhance, protect, conserve and manage Hawaii's unique and limited natural, cultural and historic resources held in public trust for current and future generations of the people of Hawaii nei, and its visitors, in partnership with others from the public and private sectors."
Enjoy an underwater tour along a Hawaiian reef as you learn about the mission of the Hawaii Dept. of Land and Natural Resources and how to contact the DLNR. (Click here to watch video) 

DLNR, in conjunction with the Pacific Engagements Working Group, will post information here regarding the grassroots and community organizations that are mobilizing in advance of the upcoming World Conservation Congress

DLNR & YOU is our brand that captures the intent of "we can't do it alone" and reflective of "Hawai'i at a Crossroads."  DLNR invites visiting and local journalists and every citizen and visitor to this special place to become engaged in respecting and caring for Hawai'i's unique natural, cultural, and historical features.
DLNR & YOU – World Conservation Congress 
Opening Ceremony – Governor David Ige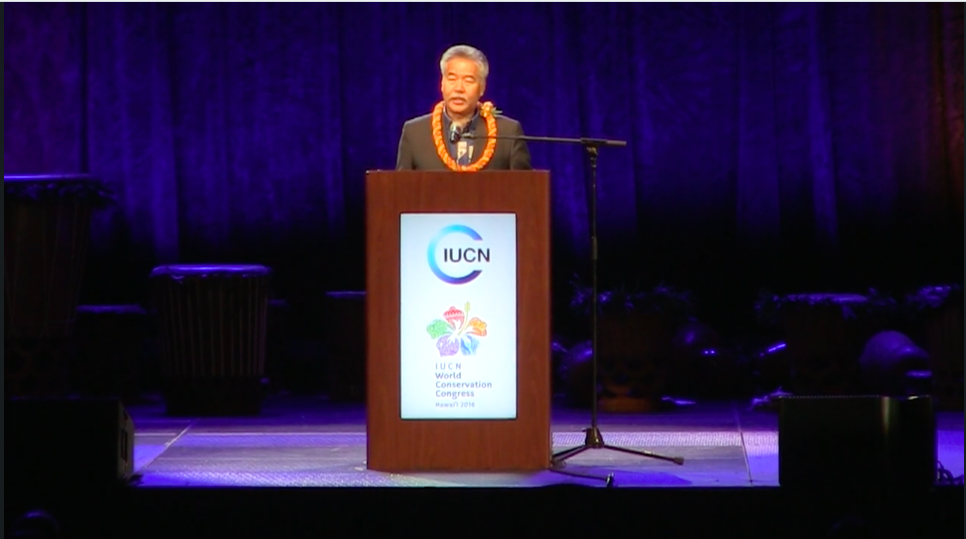 (click on image to watch video)
News Releases