Want updates on all Hawaii's Invasive species? This update from the AIS Team was provided to the Hawaii Invasive Species Council(HISC) as part of their bi-monthly newsletter! 

HISC News is a semi-monthly newsletter that provides:
Recurring updates from active response efforts
Announcements and programmatic updates from agencies and partners
Upcoming events. This newsletter is sent to the full HISC email list, and readers can subscribe/unsubscribe at hisc.hawaii.gov
View the full HISC update here: Volume 4, Issue 4
_______________________________________________
DAR's Aquatic Invasive Species Team had effectively transitioned to teleworking in the wake of the COVID-19 Crisis and continue to maintain a work from home policy for office work while incorporating field activities in accordance with CDC Guidelines. All team members continue to maintain detailed work plans to ensure progress on current projects.
_______________________
Division of Aquatic Resources' (DAR) Aquatic Invasive Species (AIS) Team is planning the retrieval of the second of twenty autonomous reef monitoring structures (ARMS) that were deployed throughout the main Hawaiian Islands in May of 2018. ARMS were placed in commercial harbors that included: Nawiliwili, Kauai; Kahului, Maui; Honolulu, Oahu; Kalaeloa/Barbers point, Oahu; Hilo, Big Island. The first ARMS unit was pulled from Honolulu Harbor on August 12 and brought to the Bishop Museum for analysis and organism preservation. This second retrieval is currently planned for next month. In collaboration with the Bishop Museum, DAR hopes to expand on the baseline of aquatic non-indigenous species established in and nearby commercial harbors and supplement genetic databases with confirmed taxonomic samples.
_______________________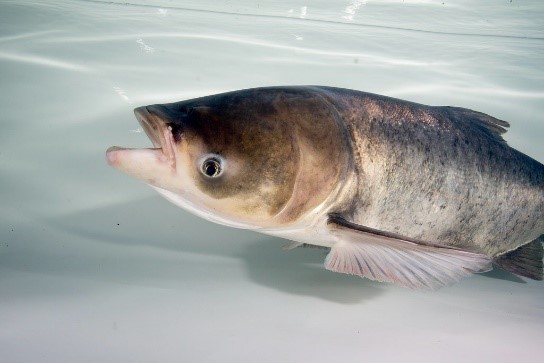 The Division of Aquatic Resources is working to add species with a high risk of invasion to the Department of Agriculture Prohibited for Import list. Risk assessment tools have been evaluated and the Aquatic Species Invasiveness Screening Kit (AS-ISK) assessment paired with a thorough literature review is what DAR staff are currently using to perform risk screenings. AS-ISK is an electronic risk screening tool based on the Weed Risk Assessment (WRA) by Pheloung et. al. (1999) and adapted for use on alien aquatic species. The first potential candidate for DAR to petition to add to the Prohibited for Import list is the Bighead Carp. The AS-ISK assessment has been completed and a polished write-up of the literature review is in the process of being completed. 
_______________________
DAR's Ballast Water and BioFouling team has been developing the recreational vessel biofouling program. A recreational boaters questionnaire was drafted to gather data and provide outreach to the community. The questionnaire was shared with partners for feedback and a final draft will be completed next month and disseminated to the boating community. A recreational hull inspection decision tool was also developed and presented to international regulators for input.
_______________________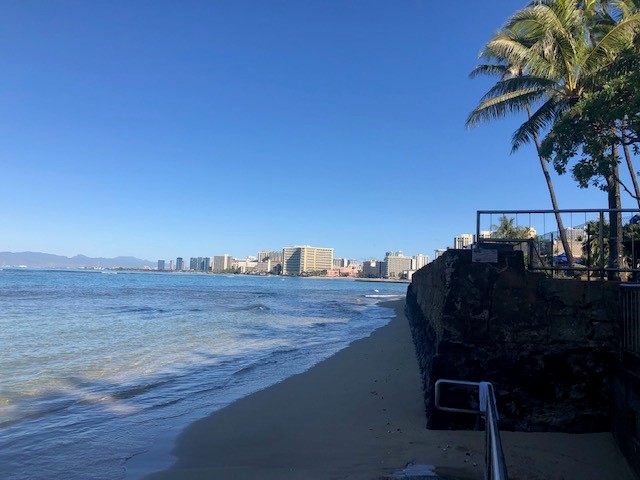 DAR's Aquatic Invasive Species (AIS) Field Team has continued Waikīkī Marine Life Conservation District (MLCD) invasive species control, monitoring, and restoration efforts. Invasive algae management continues in the form of monitoring and sea urchin out-plantings. The start of outplanting 100,000 planned native sea urchins (Tripneustes gratilla), to help control over 4 acres of invasive algae, is well underway. Recent surveys were also performed to document and map invasive algae cover and distribution in the area.
Get more information about this project here: https://dlnr.hawaii.gov/ais/2020/02/27/sea-urchins-helping-to-control-invasive-seaweed-honolulu/
_______________________
DAR's Aquatic Invasive Species (AIS) Field Team also worked to complete annual surveys of invasive algae in Kāne'ohe Bay. The surveys recently underwent a slight revision to focus on reefs with high algae to coral cover, while performing quicker, presence/absence surveys, on the other managed reefs. The more in-depth Snapshot, or SNAP surveys, were conducted on nine treatment reefs (reefs 9, 14, 15, 16, 23, 30, 40, 41, and Marker 12). These surveys will be used pinpoint hotspots of invasive algae that will be prioritized for treatment and track changes in the density and distribution of algae and coral after the restoration activities. Surveys on the remaining restoration reefs were abbreviated to note presence/absence of algae to generate invasive algae distribution maps for forecasting urchin outplantings while minimizing field and processing time.