Report an Aquatic Invasive Species
Please call the Division of Aquatic Resources at (808) 587-0100 or send an email to

[email protected]
Please include the follow:
Date/time/location of sighting
Detailed description or organism
Photo if possible 
Finder's contact information
Be a Citizen Scientist!
iNaturalist is free to join and they even have a free app!  Join the State of Hawaii: Aquatic Invasive Species project to document any non-native aquatic species listed on our website.
Your observations of aquatic invasive species will directly help us to monitor and manage these species in Hawaii
Did you see something strange in the ocean or stream while out diving, fishing, or hiking?  Was it something you've never seen before, or maybe something you had seen before, but never in such large numbers?  
Please report anything that looks suspicious through the Eyes of the Reef network via the following links:
Or you can report directly to the AIS Team at [email protected]. Additional contact information is here. 
Do you have an invasive pet or plant that you're unsure what to do with?  
Never release your pets or plants into the wild. If released, most pets don't survive and many suffer before they die. Pets are usually unable to find food or shelter in the wild, and they are often an easy meal for another creature. However, if they survive, animals and plants could become invasive species, which could harm our Hawaiian ecosystems and economy.
Instead of Releasing: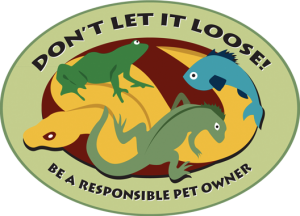 Give/trade with another aquarist, pond owner, or water gardener
Turn in your pets (you may need to include a home for your aquatic pet; not all facilities have the proper set-ups):
Seal aquatic plants in plastic bags and dispose in the trash
Contact a veterinarian or pet retailer for humane disposal guidance
For more information, please visit: www.dontletitloose.com