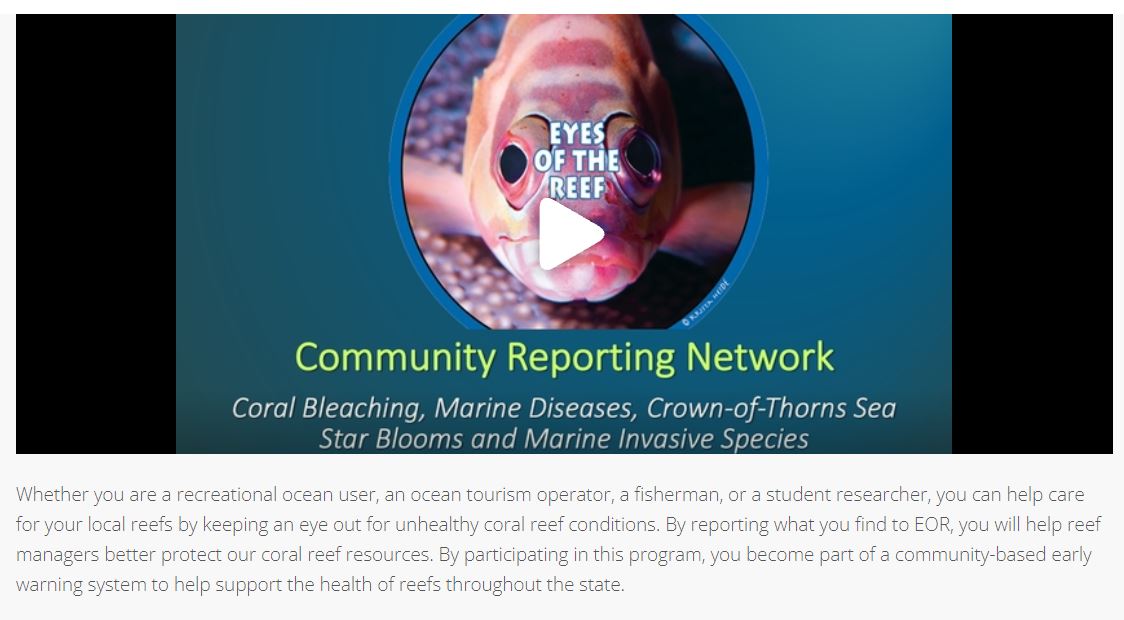 We're excited to announce that the FREE Eyes of the Reef online training program is now available! We're hoping this program will be a useful tool for virtually engaging with communities that want to learn more about coral reef ecology and possible threats to reef health.
Participating is easy! Sign up at: https://training.eorhawaii.org/malama, then work through each learning module at your own pace.
Modules include: Types of Corals, Coral Bleaching, Marine Diseases, Crown-of-Thorns Sea Star Blooms, Invasive Algae and Marine Species, Identifying Coral Health Conditions, and EOR Report Submission.