Hawaii Cultural Resource Information System (HICRIS)
Posted on Nov 20, 2020 in HICRIS
Announcement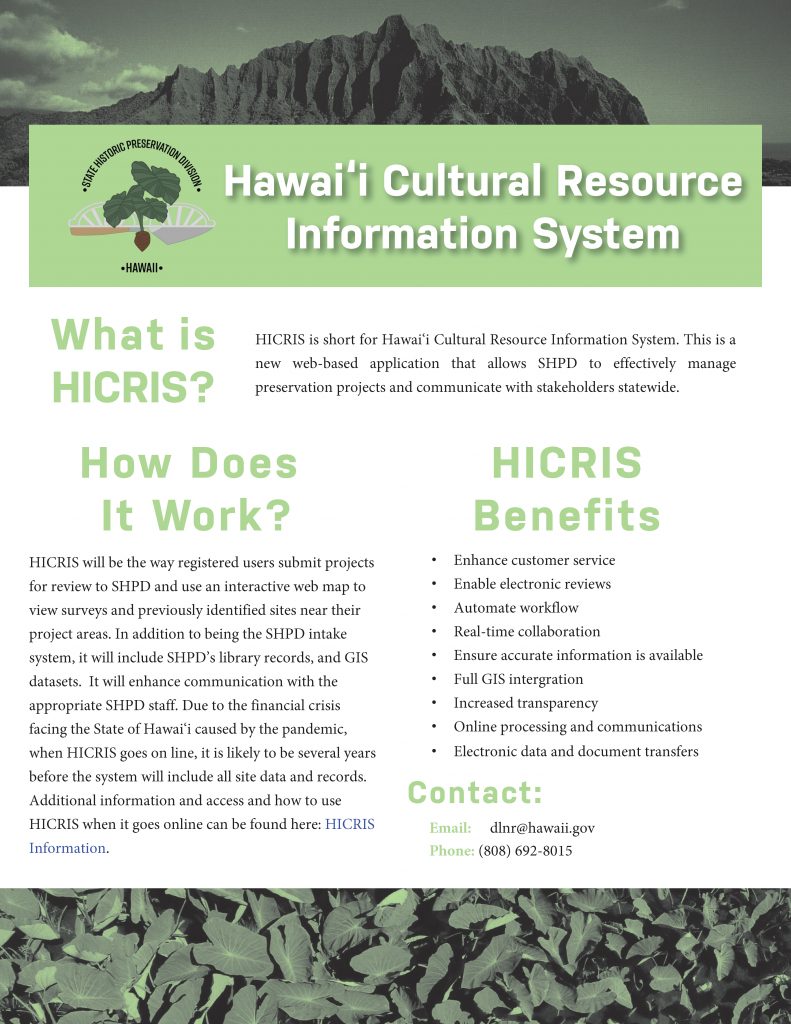 Hawaii Cultural Resource Information System (HICRIS) Launch Date: December 17, 2020
 HICRIS website link:
Training Materials:
FAQs
Question: How do I Submit additional documents or photographs to an existing HICRIS project?
Answer: Project Supplement is used to submit additional documents or photographs to an existing HICRIS project. NOTE: You must be a Contact on the project, if not, you must request to be added.
Select Project Supplement. (located under the Submit tab in HICRIS)
Provide the email address used to add you to the project and the project number.
Add any documents, or photos and submit them to SHPD via the existing project.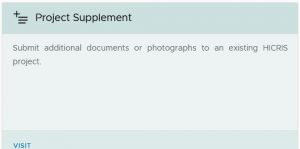 Question: Are Fees required for all submissions?
Answer: No. Fees are not required for all submissions.
Additional Information:
December 17, 2020 SHPD will begin accepting all submittals through HICRIS.
After the December 17th launch, if you are unable to use HICRIS, have an extenuating circumstance, and require assistance with your submittal, please call us at 808-692-8015.
What is HICRIS?
Hawaii Cultural Resource Information System (HICRIS)
HICRIS is an advanced Geographic Information System and data management system that integrates SHPD's  vast historic and cultural resource database as well as digitized paper records of Hawaiʻi's recorded cultural resources.  It provides a single place to access those cultural records and related geographic data.
HICRIS will serve as an interactive portal for agencies, municipalities, planners, researchers, and others who use historic preservation data and programs, such as the Hawaii`s chapter 6E and the federal section 106 review processes,  architectual and archaeological survey programs, the State and Federal Income Tax Credits for rehabilitation of historic properties, as well the State and National Registers of Historic Places Programs.