The Commission
The Commission on Water Resource Management consists of seven members, five of whom are appointed by the governor and confirmed by the State Senate. The remaining two are the Chairperson of the State Board of Land and Natural Resources, who serves as Chairperson of the Water Commission, and the Director of the State Department of Health. The members are unpaid and serve a limited term. Click here to learn more about our logo and motto, "Ke Kahuwai Pono."
Suzanne D. Case, Chairperson
Suzanne Case was born in Hilo and grew up in Hilo and Honolulu. She attended Waiakea-Kai Elementary School, Keaukaha Elementary School and Punahou School (1974). She attended Williams College and Stanford University, where she graduated with honors (B.A., History, 1979), and received her law degree from Hastings College of the Law, University of California, San Francisco.
Suzanne is a 28-year veteran of The Nature Conservancy, having served as the Hawai'i Program's Executive Director from 2001-2015. During her years at The Nature Conservancy, she oversaw the acquisition of the 116,000-acre Kahuku Ranch addition to Hawai'i Volcanoes National Park, eight Hawai'i Nature Conservancy preserves, Palmyra Atoll, new National Wildlife Refuges at Hakalau on the slopes of Mauna Kea and at O'ahu Forest, and assisted with the formation of watershed partnerships for forested management throughout Hawaii, the growth of networks of local communities working to restore their near-shore marine resources, and implementation of large-scale projects to remove invasive algae from Hawai'i's reefs and coastal areas. Governor Ige appointed Suzanne Case as Chair of the State of Hawai'i's Department of Land and Natural Resources in April, 2015.  (Photo courtesy of Nature Conservancy of Hawaii)
William D. Balfour, Jr.
Born in Kealia, Kauai at the McKee Sugar Company where his father was a plantation doctor, Bill was raised on Kauai, Hawaii and Maui attending early and middle public schools. Bill is a graduate of Punahou School and the University of Missouri with a BS degree in General Agriculture. He also completed Post Graduate study with the Hawaii Sugar Planters Association and Stanford Executive Management Programs. Bill worked in the Hawaii Sugar Industry for 39 years with 19 years as President and Manager of Pioneer Mill Company, Oahu Sugar Company, Lihue Plantation Company and McBryde Sugar Company. Following his retirement in the sugar industry, Bill worked as Director of Parks and Recreation for eight years and as Civil Defense Administrator for two years in the City and County of Honolulu. He is presently an Agricultural Consultant. Bill previously served on the Commission from August 2009 to June 2014. This is his second term (July 1, 2015 – June 30, 2019) with the Commission.
Kamana Beamer
Dr. Kamanamaikalani Beamer is an Assistant Professor in the Hui 'Āina Momona program split between the School of Hawaiian Knowledge and the School of Law. In the Richardson School of Law he is based with the Ka Huli Ao, Center for Excellence in Native Hawaiian Law. He received a bachelor's degrees in both Philosophy and Hawaiian Studies in 2002, a M.A. in 2005 and a PhD in Cultural Geography in 2008. He is a former 'Ōiwi Ake Akamai doctoral fellow as well as Mellon-Hawaii post-doctoral Fellow, and a co-director of the First Nations' Futures Fellowship Program. His research publications and interest focus on indigenous agency, Native Hawaiian land tenure, resource management, food systems, and the land and resource law of the Hawaiian Kingdom. He teaches courses on resource management, land tenure, and the Hawaiian Kingdom.
Prior to joining the Richardson School of Law, Kamana worked in resource management with the Kamehameha Schools Land Assets Division, and was the former director of the 'Āina-based Division of the Kamehameha Schools. His worked there focused around linking community stewardship and capacity building with education across the 360,000 acres of Pauahi's Legacy Lands managed by the Kamehameha Schools. This is his first term (July 1, 2013 – June 30, 2017) with the Commission.
Michael G. Buck
Michael G. Buck has more than 25 years of experience with the Department of Land and Natural Resources. In addition to serving as the administrator for the Division of Forestry and Wildlife from 1989 to 2004, he has also held positions as a state forester and coordinator for the Natural Area Reserves. After graduating from the University of Florida with a Masters in Forest Resources Conservation, Michael secured a range of professional accomplishments including, drafting and leading multi-constituent support for the passage of major Federal (Hawaii Tropical Forest Recovery Act) and State (Forest Stewardship Act, Natural Area Partnership Program, Endangered Species Recovery Act, Invasive Species Council) legislation, helping to establish Hawaii's Watershed Partnership Program, and developing management plans and operational capacity for Hawaii's Natural Area Reserves System.
Michael is a four time member of the U.S. delegation at the United Nations Forum on Forests and currently serves as the Sustainable Forests Representative for the National Association of State Foresters. He has a farm in Waimanalo where he presently lives and works as a farmer. This is his first term (July 1, 2014 – June 30, 2018) with the Commission.
Milton D. Pavao
Milton D. Pavao was born and raised on a Plantation Camp in Keaau (formerly Olaa), Hawaii. He attended Keaau Elementary and Intermediate School and Hilo High School. He then attended the University of Hawaii, Hilo and Manoa Campuses where he received his Bachelor of Science degree in Civil Engineering in May 1972. Mr. Pavao began his career with the Department of Water Supply in July 1972 and obtained his professional engineer's license in July 1975. Prior to his appointment as Manager and Chief Engineer of the Department of Water Supply on January 3, 1995, he was the Engineering Section Head. Mr. Pavao retired from the Department of Water Supply on December 30, 2011. He and his wife Paula reside in Keaau, Hawaii. This is his first term (July 1, 2013 – June 30, 2017) with the Commission.
Virginia Pressler, M.D.
Dr. Virginia "Ginny" Pressler has more than 35 years of experience in the medical field and has held administrative positions for more than two decades. From 1999-2002, Virginia served as deputy director for the Department of Health's Health Resources Administration. During that time she was instrumental in obtaining sixty percent of the $1.3 billion tobacco settlement fund for public health purposes and initiated the Tobacco Trust Fund, Healthy Hawaii Initiative, Hawaii Outcomes Institute and Hawaii Uninsured Project.
Virginia earned a BA degree from Cornell University; and she also earned an MBA, MS in physiology, and MD degrees from the University of Hawaii at Manoa. Over her career, Dr. Pressler has earned numerous local and national awards including the Pacific Business News' Business Leadership Hawaii Lifetime Achievement Award, University of Hawaii Distinguished Alumni Award, and the American Cancer Society's St. George National Award. She was also named Hawaii Medical Association's Health Care Administrator of the Year in 2008 and the American Hospital Association Grassroots Champion in 2007. She most recently served as the executive vice president and chief strategic officer at Hawaii Pacific Health, the largest healthcare provider in Hawaii. As Department of Health Director, Dr. Pressler is an ex officio member of the Commission.
Jonathan Starr
Jonathan Starr raises honeybees and produces raw, natural honey in remote Kaupo, Southeast Maui, where he lives off the grid utilizing independent renewable energy and water catchment infrastructure. He was born in New York City, and moved to Maui in 1969. He owns and manages commercial retail properties in Wailuku and Waimea, and at one time owned and ran the Artkraft Strauss Companies in New York City, where he lowered the New Years Eve Ball for 15 years. He is married to Helen Nielsen, Board President of the Hawaiian Islands Land Trust.
Jonathan has been involved with water resource development, water rights and system management for over 40 years, and worked on water projects in East Maui, India, Kenya, and upstate New York. His public service includes: Chairman of the Maui Planning Commission, Boys and Girls Clubs of Maui & Mayor's Hana Advisory Committee; terms on the Maui Board of Water Supply, Mayor's Energy Efficiency Taskforce, State Biofuels Taskforce, the Wailuku, Kihei, Hana Community Association Boards, Sierra Club State Executive Committee, and FEMA's Disaster Medical Assistance Team HI-1. He's held a 25 ton Master/Mate Maritime License, Commercial Pilots License with Instrument Rating, and Extra Class FCC Radio License. He is an electric bass player, performing regularly with Maui's eclectic Haiku Hillbillys, and does recording projects in his Wailuku recording studio, where he recently co-mixed Willy K's Hoku Award winning album Warehouse Blues. This is his first term (July 1, 2012 – June 30, 2016) with the Commission.
Selection & Terms
The State Water Code declares that the Chairperson of the Board of Land and Natural Resources shall serve as the Chairperson of the Commission, while the Director of Health shall serve as an ex-officio voting member. The other five members of the Commission are to be appointed by the Governor, subject to confirmation by the Senate. Each member must have substantial experience in the area of water resource management.
In appointing a member to the Commission, the Governor selects from a list submitted by a nominating committee. The nominating committee is composed of four individuals chosen as follows:
Two (2) persons appointed by the Governor.
One (1) person appointed by the President of the Senate.
One (1) person appointed by the Speaker of the House.
Following a solicitation of applications, a list of at least three individuals is sent to the Governor for each open position. Once appointed, the members of the Commission serve without compensation, but are reimbursed for expenses, including travel expenses, necessary for the performance of their duties. The tenure of each Commission member is subject to the provisions of §26-34, Hawaii Revised Statutes, which are summarized as follows:
The members of each board and commission established by law shall be nominated and, by and with the advice and consent of the senate, appointed by the Governor.
The terms of the members shall be for four years; provided that the Governor may reduce the terms of those initially appointed so as to provide, as nearly as can be, for the expiration of an equal number of terms at intervals of one year for each board and commission.
Unless otherwise provided by law, each term shall commence on July 1 and expire on June 30.
No person shall be appointed consecutively to more than two terms as a member of the same board or commission; provided that membership on any board or commission shall not exceed eight consecutive years.
Any member of a board or commission whose term has expired and who is not disqualified for membership under subsection (a) may continue in office as a holdover member until a successor is nominated and appointed; provided that a holdover member shall not hold office beyond the end of the second regular legislative session following the expiration of the member's term of office.
A vacancy occurring in the membership of any board or commission during a term shall be filled for the unexpired term thereof, subject to Article V, section 6 of the Constitution of the State.
The governor may remove or suspend for cause any member of any board or commission after due notice and public hearing.
The Commission's Role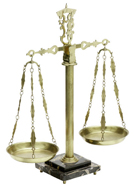 The State, as trustee of water resources, has the constitutionally-mandated responsibility to set policies, protect resources, defines uses, establish priorities while assuring rights and uses, and establish regulatory procedures. The Commission on Water Resource Management (Commission) is the entity fulfilling this responsibility through administration of the State Water Code, Chapter 174C, Hawaii Revised Statutes, which was adopted by the legislature in 1987. Operating procedures are governed by administrative rules, which are Chapters 167 to 171, Hawaii Administrative Rules.
The Commission has jurisdiction over land-based surface water and ground water resources, but not coastal waters. The protection and management of these water resources is carried out through resource assessments, planning, and regulation. Generally, the Commission is responsible for addressing water quantity issues, while water quality issues are under the purview of the State Department of Health.
The Commission has regularly scheduled meetings, but on its own motion or on petition or application of any interested person or persons or an agency of the state or county government hold proceedings as necessary from time to time for the purpose of:
Obtaining information necessary or helpful in the determination of its policies or actions;
Formulating its own rules;
Carrying out its duties and responsibilities including the designation of water management areas, the permitting of water uses, and the enforcement of rules, orders and legal standards and obligations.
For specific reference to the role of the Commission, please see the Hawaii Administrative Rules, §13-167-22, Proceedings before the Commission.
How to Apply
Prior to the end of a Commissioner's term, the Commission's selection process, as descibed above, is initated. A Nominating Committee is formed and a statewide public notice is issued to solicit nominations. At that time, an application form will be made available here and interested applicants will need to submit their resumes and applications to the Nominating Committee by a deadline date specified in the public notice.
State of Hawaii: Boards and Commission Website ➽
Information on how to apply is available below:
How To Apply: State Boards and Commissions Application
Deadline to Apply: Applications should be postmarked no later than February 26, 2016.
Please submit completed application forms to:
Commission on Water Resource Management
1151 Punchbowl Street, Room 227
Honolulu, HI 96813
Fax: (808) 587-0219
Email: dlnr.cwrm@hawaii.gov
*Incumbents serving out the remainder of a term shall be subject to reappointment by the Governor and with the advice and consent of the Senate. Should the incumbent not be reappointed by the Governor or does not secure the advice and consent of the Senate, the interim appointment shall cease on or before the end of the Legislative Session.