Water Management Areas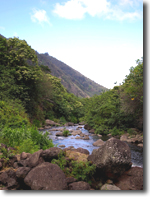 Surface Water Management Areas are special areas designated by the Commission requiring users of surface water sources (such as streams, diversions, and ditches) to obtain surface water use permits to withdraw and use water for various purposes. Individual surface water management areas basically coincide with individual hydrologic units (watersheds).
The State Water Code, Chapter 174C, Hawaii Revised Statutes, authorizes the Commission to designate water management areas for surface water use regulation where the Commission, after research and investigations, and consultation with the appropriate county mayor, county council, and county water agency, and after public hearing and published notice, finds that serious disputes respecting the use of surface water resources are occurring.
Na Wai Eha Designated Surface Water Management Areas
On March 13, 2008, the Commission designated Na Wai Eha for surface water management. Na Wai Eha refers to the four streams in the Wailuku District of Maui: Waihee, Waiehu, Iao, and Waikapu. This is the first surface water management area designation made by the Commission. Click on the image below to view or download a PDF of the Na Wai Eha Designated Surface Water Management Areas map.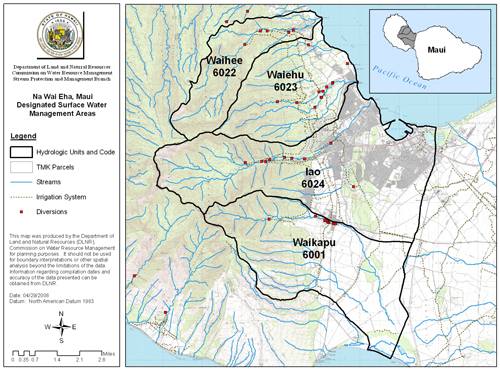 Any person who is making, or who proposes to make a withdrawal, diversion, impoundment, or consumptive use of surface water in the designated area will be required to apply for a surface water use permit (WUP) from the Commission. However, no WUP is required for domestic consumption (use of water for personal needs and for household purposes) of surface water by individual users, for users on any Maui Department of Water Supply water system, and for the use of rain catchment systems to gather water.
To apply for a permit, please visit our Applications & Forms page. Should you have any questions, please contact the Commission on Water Resource Management, Stream Protection and Management Branch at (808) 587-0234.
Surface Water Use Permits (SWUP)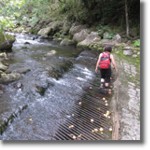 Designated surface water management areas are subject to special rules to protect the water resources within given hydrologic units. The Commission has administrative control over the withdrawals and diversions of surface water within management areas.
Upon designation of a surface water management area, all surface water users therein are required to obtain a Surface Water Use Permit (SWUP) from the Commission.