Alternative Water Sources
Water Reuse
Central Oahu Non-Potable Water Master Plan, Phase 2 – Refinement of Opportunities
Building on the Central Oahu Non-Potable Water Master Plan, Phase 1, this Commission report further refines non-potable water demands and supply options in Central Oahu. Through intensive stakeholder consultation and data analysis, this report highlights three key opportunities that could supply current and future needs with non-potable water sources. Several non-potable supply options are laid out for each of these three opportunities. This report contains valuable information decision makers need when choosing whether to pursue project implementation.
2013 Update Water Reuse Survey and Report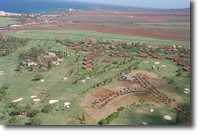 The Commission completed the 2013 Update of the Hawaii Water Reuse Survey and Report. This update reviews trends in recycled water use and covers any new or expanded reuse projects since 2004 . As part of this study, challenges that restrict the expansion of recycled water use are identified and recommendations made to address these difficulties.
Central Oahu Non-Potable Water Master Plan – Appraisal of Opportunities
Recognizing the increasing demand for non-potable water in Central Oahu and limited potable water sources in the region, the Commission initiated a discussion among stakeholders in Central Oahu to explore a regional solution to meeting irrigation water needs through the increased utilization of nonpotable water sources such as recycled wastewater and stormwater capture and reuse. This report identifies current and future sources and uses of non-potable water, strategies to match supply and demand, along with implementation and integration opportunities for using non-potable water for irrigation.
The video below is a presentation by Mr. Sheldon Hunt of Aqua Engineers on the potential use of R-1 treated wastewater and reclaimed surface water for agriculture, landscaping, irrigation, and recharge in central Oahu and Kunia to replace potable groundwater and stream water.
Stormwater Reclamation
2005 Hawaii Stormwater Reclamation Appraisal Report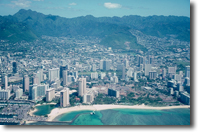 These reports document the U.S. Department of the Interior, Bureau of Reclamation appraisal investigations
of potential stormwater reclamation opportunities in the State of Hawaii. These studies were performed to
undertake a program to investigate and identify opportunities for water reclamation and reuse under Title
XVI Program of Public Law 102-575, as expanded by Section 104(b) of the Hawaii Water Resources Act of 2000
(Public Law 106-566).
 2008 Appraisal of Hawaii Stormwater Reclamation and Reuse