Well Information Request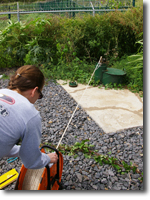 CWRM maintains a Well Index Database to track specific information pertaining to the construction and installation of production wells in Hawaii. Formerly, this information was provided in a compressed table format via the Internet.
Due to the heightened security concerns of information provided via the Internet and the potential misuse of information, the Commission on Water Resource Management (CWRM) is taking steps to help ensure the safety of Hawaii's water resources. CWRM has removed the Well Database from this website and is in the process of assessing this, and other, situations.
Please complete the Well Information Release Request Form if you would like any information on existing maps, database, or file documents concerning wells in Hawaii. If you have any questions on filling out this form, please contact Commission staff.