MALAEKAHANA STATE RECREATION AREA
RFQ/RFP
SP1201MSRA01
("RFQ/RFP")
FOR
STATE-OWNED LANDS AT
MALAEKAHANA STATE RECREATION AREA
(Kahuku Section)
STATE OF HAWAII
DEPARTMENT OF LAND AND NATURAL RESOURCES
DIVISION OF STATE PARKS
May 16, 2014
DOCUMENT LIBRARY
Request for Qualifications/Request for Proposals
(click to download)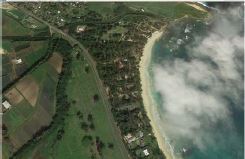 All of the following attachments are in Adobe Acrobat PDF format.
If your browser is unable to read the documents you will need to download the free Acrobat Reader from Adobe.
Printing Recommendations
(formatted to print on 8 1/2″ x 11″)
Eligible applicants will have until June 19, 2014 to submit a notice of intent to participate.
Documents may also available at the State Parks main offfice:
1151 Punchbowl Street, Room 310
Honolulu, Hawai'i 96813
Phone 808-587-0300, FAX 808-587-0311