03/04/14 – Jesse Souki Named New DLNR First Deputy, Replaces Esther Kia'aina Who Will Join U.S. Department of Interior
Posted on Mar 4, 2014 in News Releases
DEPARTMENT OF LAND AND NATURAL RESOURCES
News Release
NEIL ABERCROMBIE
GOVERNOR

WILLIAM J. AILA JR,
CHAIRPERSON
For Immediate News Release March 4, 2014
JESSE SOUKI NAMED NEW DLNR FIRST DEPUTY,
REPLACES ESTHER KIA'AINA
WHO WILL JOIN U.S. DEPARTMENT OF INTERIOR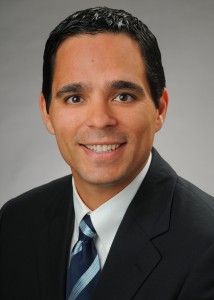 HONOLULU — The Department of Land and Natural Resources (DLNR) welcomes Jesse Souki, director of the State Office of Planning, as its First Deputy, effective March 10, 2014.
DLNR Chairperson William J. Aila, Jr., said in announcing Souki's appointment, "We look forward to welcoming Jesse to our DLNR 'ohana. He knows our leadership team very well as we already work closely with him and the Office of State Planning on climate change, ocean resources, and other important natural resource management issues. He is a natural fit for the First Deputy position."
As director of the State Office of Planning, Souki led the passage of Hawaii's climate change adaptation and sustainability laws in 2011 and 2012. Before joining the state, Souki practiced in the areas of land use, and environmental law and litigation. He was a deputy corporation counsel for the County of Maui and the City and County of Honolulu, and a senior associate with a boutique land use law firm in Honolulu.
Previously, Souki worked in Congress for former U.S. Senator Daniel K. Akaka before attending law school. He currently volunteers as the treasurer for the Natural Resources Section and the co-chair of the Continuing Legal Education Committee of the Hawaii State Bar Association.
Souki earned a Bachelor's degree in economics and Master's degree in political science (alternative futures option) from the University of Hawai'i at Manoa, and a Juris Doctorate from the Seattle University School of Law.
Souki will be replacing Esther Kia'aina, who will be a Senior Advisor to Interior Secretary Sally Jewell. Last September, President Obama nominated Kia'aina to be the Assistant Secretary for Insular Affairs at the U.S. Department of Interior. Her nomination is still pending U.S. Senate floor confirmation.
William Aila, Chairman of the Department of Land and Natural Resources, commented on Kia'aina's departure, "Esther has provided DLNR with inspired leadership, working tirelessly to improve our efforts on behalf of the biological and cultural resources of the State of Hawaii. Her insight into government processes and her humorous approach to problem solving will surely be missed."
# # # 
Media Contact:
Deborah Ward
Public Information Specialist
(808) 587-0320