DEPARTMENT OF LAND AND NATURAL RESOURCES
News Release
DAVID Y. IGE
GOVERNOR

SUZANNE D. CASE
CHAIRPERSON
For Immediate News Release March 31, 2016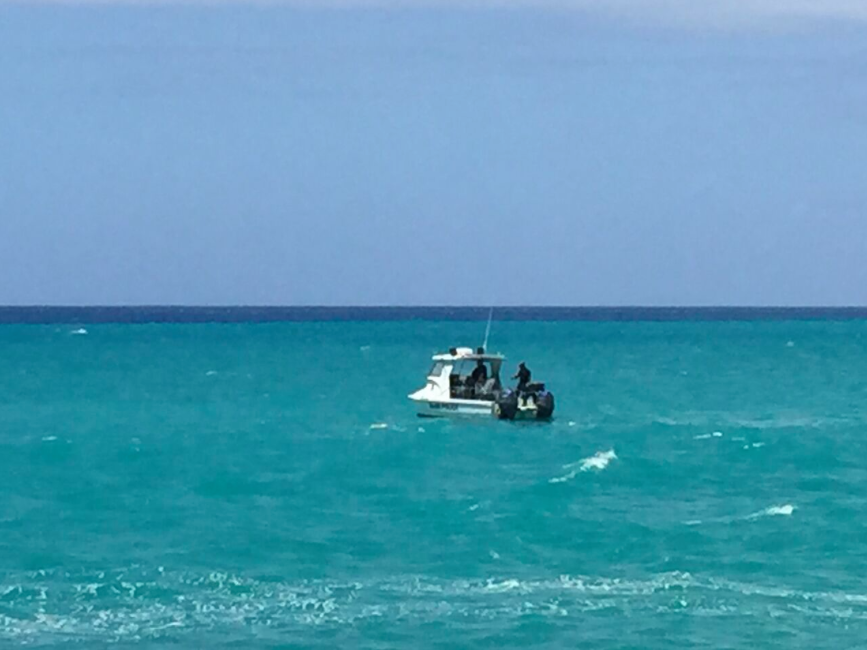 SPERM WHALE CARCASS IS TOWED OUT TO SEA,
PUBLIC CAUTIONED TO REMAIN OUT OF NANAKULI WATERS FOR SAFETY
HONOLULU  —   Enforcement officers of the Department of Land and Natural Resources (DLNR) today towed a piece of sperm whale remnant several miles out to sea before releasing it for currents to take it away from the islands.  Earlier this morning, the remnant weighing several tons was found about 200 yards offshore from Kalanianaole Beach Park (formerly Nanakuli Beach Park). At least one shark was seen feeding on the remains throughout the morning. 
The Division of Conservation and Resources Enforcement marine unit launched its boat from Ala Wai small boat harbor and arrived at the scene around noon. After several attempts, they were able to tie onto the object and have successfully towed it outside state waters where ocean currents are expected to take it away from Oahu. Waves and winds have picked up over the last couple hours making the operation more challenging.  
DLNR and NOAA representatives were at Kalanianaole beach to assist with coordination from shore. City and county lifeguards posted beach closed/shark sighted signs fronting Kalanianaole beach that will stay up through the end of today.     
# # # 
Media Contact:
Deborah Ward
DLNR Communications specialist
Phone: (808) 587-0320