DEPARTMENT OF LAND AND NATURAL RESOURCES
News Release
DAVID Y. IGE
GOVERNOR

SUZANNE D. CASE
CHAIRPERSON
For Immediate News Release June 28, 2016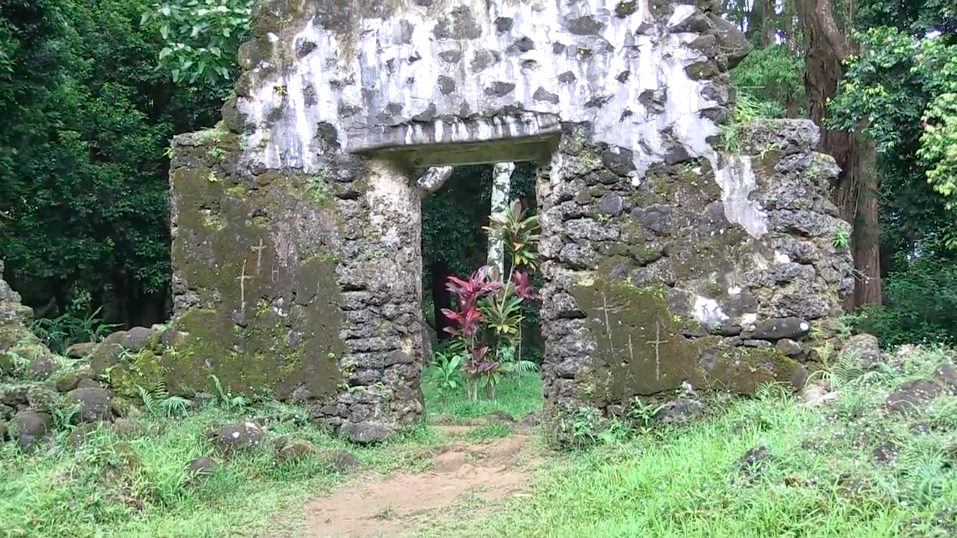 (click on image to watch video)
RESPONSIBLE SOCIAL MEDIA HELPS PREVENT VANDALISM AND DESTRUCTION
Kaniakapupu Damage Leads to Positive Action
(HONOLULU) – Following on its action in February 2015, the operators of the popular tourism and travel website, Exploration Hawaii, have removed information regarding King Kamehameha III's summer palace, Kaniakapupu, on Oahu.
Last year the website was among the first to strip information about the long-closed Sacred Falls State Park from its site.  This was after the DLNR released a video that highlighted the continuing problem of people illegally entering the park and potentially putting themselves and rescue crews at risk.  Last week, after DLNR released a video depicting recent vandalism at Kaniakapupu, Coty Gonzales of Exploration Hawaii wrote DLNR to say, "I saw that video on vandalism at Kaniakapupu and like you, was disgusted.  I posted your video to our original post about Kaniakapupu and previously had stripped away any information regarding directions to the site."  The video news release on the vandalism has been viewed nearly 10,000 times since its release last week.
Kaniakapupu is in a closed watershed and anyone caught trespassing in the area can be cited.  DLNR Chair Suzanne Case said, "We appreciate websites and social media joining us as partners to provide accurate and responsible information about all that Hawaii has to offer.  Part of that responsibility is to avoid sending visitors and locals alike, to places that are off-limits for safety and/or cultural reasons.  We applaud Exploration Hawaii for its proactive response and hope other sites that continue to send people to closed places will follow their lead."
The DLNR has sent letters to more than a dozen websites and blogs that mention Kaniakapupu, asking that they also remove directions to the sacred location. Two blogs: "Outdoor Ohana-Happy Hiker and Traveling Thru History have indicated they will remove directions to 
Kaniakapupu from their sites.
# # #
Media Contact:
Dan Dennison
Senior Communications Manager
(808) 587-0407