DEPARTMENT OF LAND AND NATURAL RESOURCES
Joint News Release
DAVID Y. IGE
GOVERNOR

SUZANNE D. CASE
CHAIRPERSON
For Immediate News Release July 28, 2016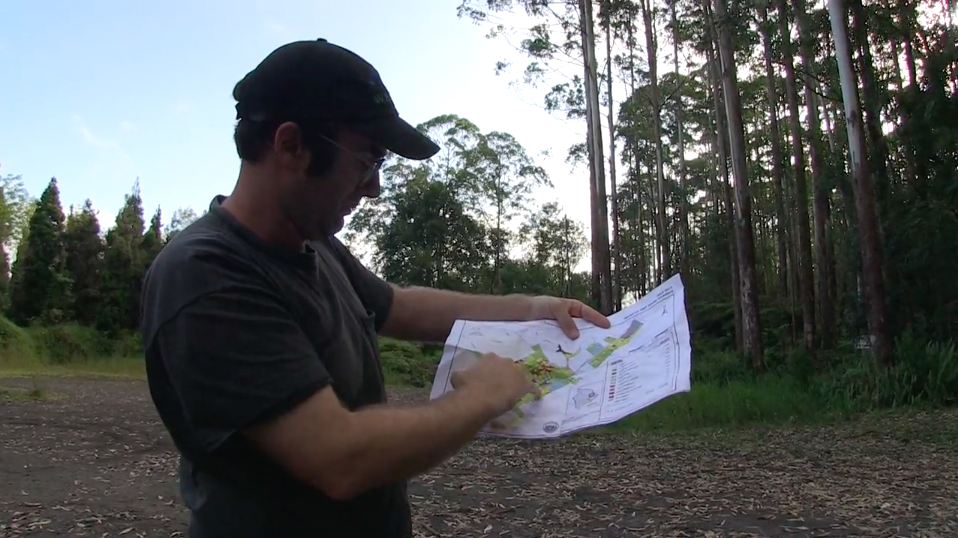 HARVEST AND REFORESTATION REQUESTS FOR INFORMATION
AT THE WAIAKEA TIMBER MANAGEMENT AREA
DLNR Division of Forestry & Wildlife Seeks Information
(HILO) – Hawaii's forestry industry is being encouraged to provide input for a possible Request for Proposals (RFP) for harvest and reforestation endeavors at the Waiakea Timber Management Area (WTMA) on Hawaii Island. The DLNR Division of Forestry and Wildlife (DOFAW) published a Request for Information (RFI) on July 21, 2016. It asks for guiding information on the resources of interest, markets, products, harvest practices, processing, transportation, financing, etc.
Beginning in 1959, WTMA was planted to provide a consistent supply of forest products to  Hawaii's forestry industry. The management area encompasses over 12,000 acres of timberlands of various tree species including Eucalyptus species, Queensland Maple, and Toon. The trees have grown to maturity and are ready to be harvested.
In February, the Board of Land and Natural Resources (BLNR) approved an Environmental Assessment which included a comprehensive management plan defining purpose, history, resources, management goals and prescriptions, as well as environmental mitigation measures. Also included are guiding principles emphasizing local processing and job creation, soil protection, visual buffers, prevention of spread of invasive species, consultation with the public, and the integration of recreational activities. Native forest stands within the WTMA will not be available for harvest.
David Smith, DOFAW Administrator stresses "It is important to us that this project is beneficial to all stakeholders. Minimizing the impact of harvest and replanting operations on the local population and preventing the spread of invasive species and pests such as Rapid Ohia Death, while providing potential bidders with the best conditions possible are top priorities in this process."
Philipp LaHaela Walter, the DOFAW State Resource and Survey Forester said, "This is a great step towards a stronger forestry industry in Hawaii and towards more economic self-sufficiency for our islands. The revenues generated through license fees and through the sales of forest products would increase DOFAW's ability to manage and protect the unique natural resources of Hawaii." Thinking of potential companies and persons interested in the area, Philipp adds "There are a few Hawaii-specific challenges which require smart and innovative business plans, but overall WTMA provides excellent conditions for companies of all scales to process and sell forest products: The area includes a variety of mature, tropical timber and non-timber products of extraordinary quality and growth conditions, it is well-connected, and both the local and national lumber and construction markets are on a solid upwards trend."
The RFI is due September 2, 2016. By taking into consideration the information submitted for the RFI, DOFAW is planning on releasing an RFP by the middle of September, 2016.
# # #
Media Contact:
Dan Dennison
Senior Communications Manager
Hawaii Dept. of Land and Natural Resources
Office of the Chairperson
1151 Punchbowl Street, Room 131
Honolulu, HI 96813
(808) 587-0407