DEPARTMENT OF LAND AND NATURAL RESOURCES
Joint News Release
DAVID Y. IGE
GOVERNOR

SUZANNE D. CASE
CHAIRPERSON
For Immediate News Release September 2, 2016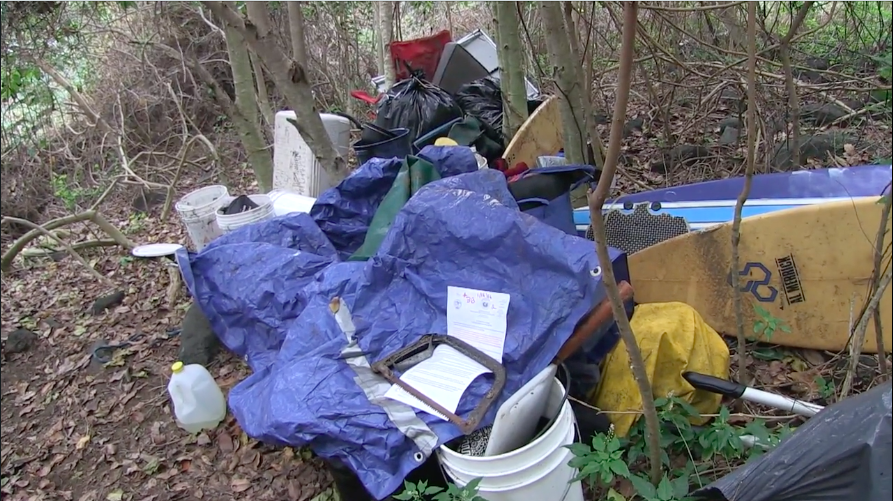 (Click on image to watch video)
Protectors and Promoters Partner
DLNR/HTA Partnership to Help Spread Conservation Messages
(HONOLULU) – As the Department of Land and Natural Resources (DLNR) was exploring ways to reach more visitors and kama'āina with information about conserving and protecting natural and cultural resources, the Hawai'i Tourism Authority (HTA) was engaged in developing a five-year strategic plan. "Coincidentally, the stars were in alignment and what we were thinking turned out to be a perfect fit with the HTA's strategic plan," said DLNR Chair Suzanne Case.
The DLNR is charged with management and administration of state parks, historical sites, forests, forest reserves, aquatic life, wildlife, wildlife sanctuaries, game management areas, public hunting areas, and natural area reserves. HTA is responsible for strategically managing the State of Hawai'i's marketing initiatives to support tourism, the state's largest industry.  HTA President & CEO George D. Szigeti observed, "Instrumental to our strategic plan is supporting efforts to protect our environment and perpetuate it for generations to come. Travelers come here from around the world to explore the natural beauty of our islands, from the ocean to the mountains. HTA's vision for preserving the quality of Hawai'i's environment goes hand-in-hand with the sustainability programs DLNR oversees every day statewide."
HTA's strategic plan reflects the adoption of a goal to "improve the integrity of the destination," achieved through an objective of being "a better steward of the destination and to increase support for programs that manage, improve and protect Hawai'i's natural environment and areas frequented by visitors.
In a programmatic agreement signed between the two state agencies in June 2016, HTA agreed to provide funding for certain DLNR public communications efforts.  In this first year of the agreement, that funding has secured broadcast air time for three DLNR & YOUtelevision specials: Renegades, Risks & Rewards of the Napali Coast; Kaua'i's Endangered Sea Birds; and Hawai'i's Endangered Forest Birds. The first special aired on Hawai'i station KFVE-TV (K5) in April and June.  The second program on endangered sea birds will be broadcast at the beginning and the end of the IUCN World Conservation Congress, on K5, Sept. 4, 2016 at 6:30 p.m. and Sept. 10, 2016 at 6:00 p.m.  The third documentary is currently in production and scheduled to air later this year.
Additionally the HTA is funding the design, development, and placement of twenty-five (25) large outdoor signs promoting conservation messages at strategic locations around O'ahu.  These signs will include a map, which depicts key natural and cultural resources, along with a series of messages about what visitors and local people alike can do to help protect resources. A sign vendor has been selected and work on the signs will begin this fall.
The DLNR & YOU brand, according to Case, "Is our effort to include everyone in the kuleana (responsibility) of helping really mālama (to care) for our limited and precious natural and cultural resources.  When you think about the reasons so many people come to Hawai'i to experience and share those things that make this place one of the planet's most diverse ecological and cultural landscapes, it really takes all of us."
HTA funding to DLNR in 2016 amounts to $53,600. Szigeti noted, "We are proud to do our part in educating visitors and reinforcing to residents the significance of preserving Hawai'i's natural and cultural resources. The "DLNR & YOU" initiatives are vital to reminding everyone that the quality of life we cherish requires a continual commitment to support conservation and protect the ecosystems that makes Hawai'i such a treasured destination for travelers worldwide." 
# # #
Media Contact: 
Dan Dennison
Senior Communications Manager
(808) 587-0407
[email protected]