DEPARTMENT OF LAND AND NATURAL RESOURCES
News Release
DAVID Y. IGE
GOVERNOR

SUZANNE D. CASE
CHAIRPERSON
For Immediate News Release November 4, 2016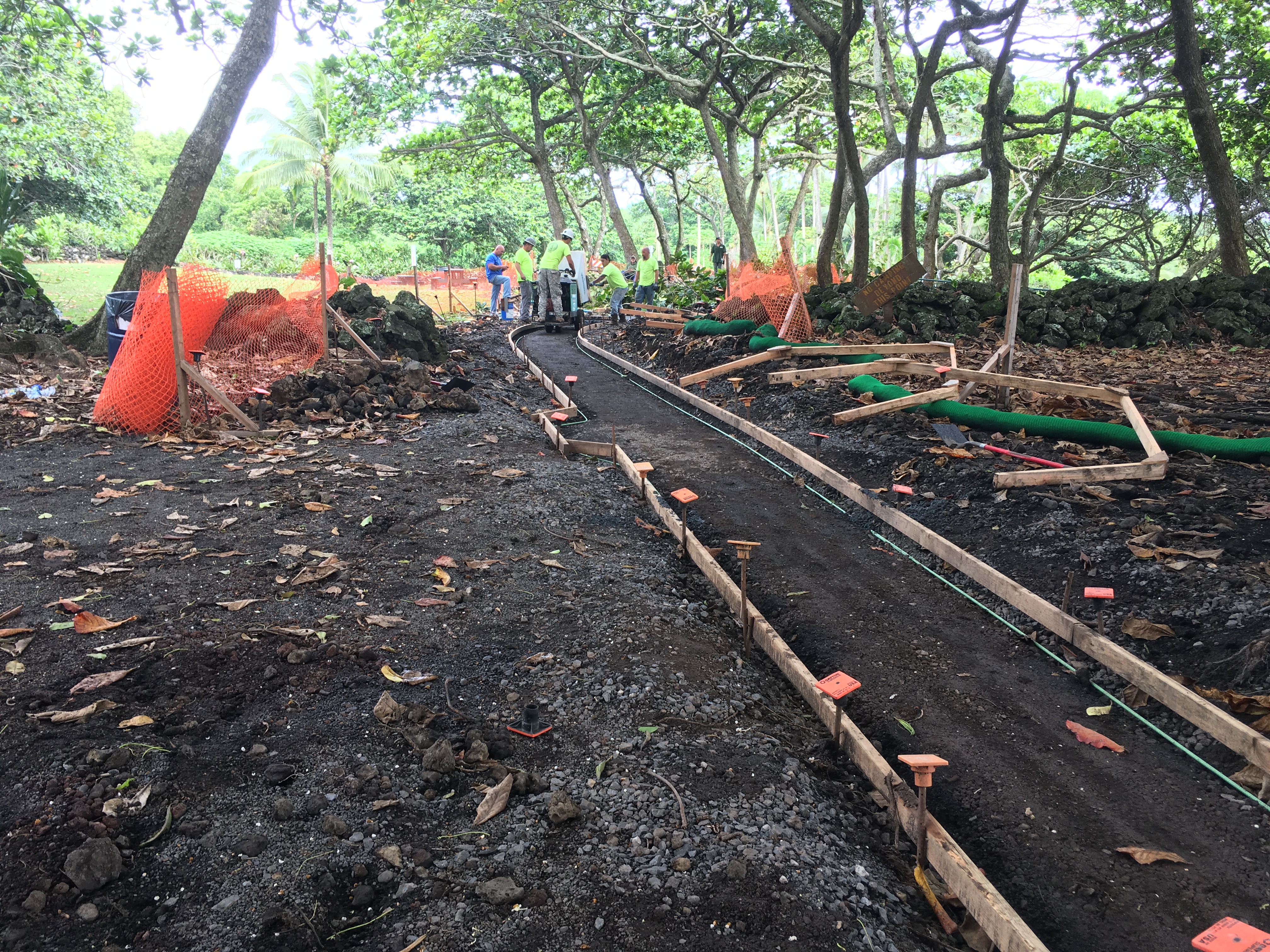 BEACH ACCESS AT WAIANAPANAPA BLACK SAND BEACH
TEMPORARILY CLOSED THIS MONTH FOR REPAIRS
HONOLULU —  The existing path and stairway to the Waianapanapa State Park black sand beach and bay will be closed for about 3 weeks, beginning on Monday, November 7, 2016, as a part of the DLNR Division of State Parks' ongoing capital improvement project on the pedestrian pathways throughout the park. Pailoa Beach will not be accessible during the construction of a new concrete pathway with steps at that location.
Currently underway is a six-month project that began in September to install a new 4-foot wide walkway along the coastline of the park, which provides access to the scenic lookouts along the coastline. The project will not affect the rental of the 12 cabins in the park. While the campground will remain open, campers should be aware of construction activity in the area during the weekdays from 7 a.m. to around 3 p.m. Estimated completion date for this portion of the project is November 28, 2016, barring any delays due to bad weather.  Maui State Parks office has also notified tour companies on island.    
Since this is the only improved way down to the popular beach within the park, the State Parks' contractor will have personnel on site to keep people out of the work area for safety reasons, and to ensure that the placement of ADA-related forms and concrete work are maintained
Division of Conservation and Resources Enforcement will have a presence at the overlook near the parking lot and cave trail entrances to prevent persons from trying to climb down from the lookout to the beach.  A "no beach access" sign will be posted on the short splinter to the cave loop trail that goes to a beach overlook.
For further information see https://dlnr.hawaii.gov/dsp/parks/maui/waianapanapa-state-park/
# # #
Media contact:
Deborah Ward
DLNR Communications specialist
Phone: (808) 587-0320