DEPARTMENT OF LAND AND NATURAL RESOURCES
News Release
DAVID Y. IGE
GOVERNOR

SUZANNE D. CASE
CHAIRPERSON
For Immediate News Release December 9, 2016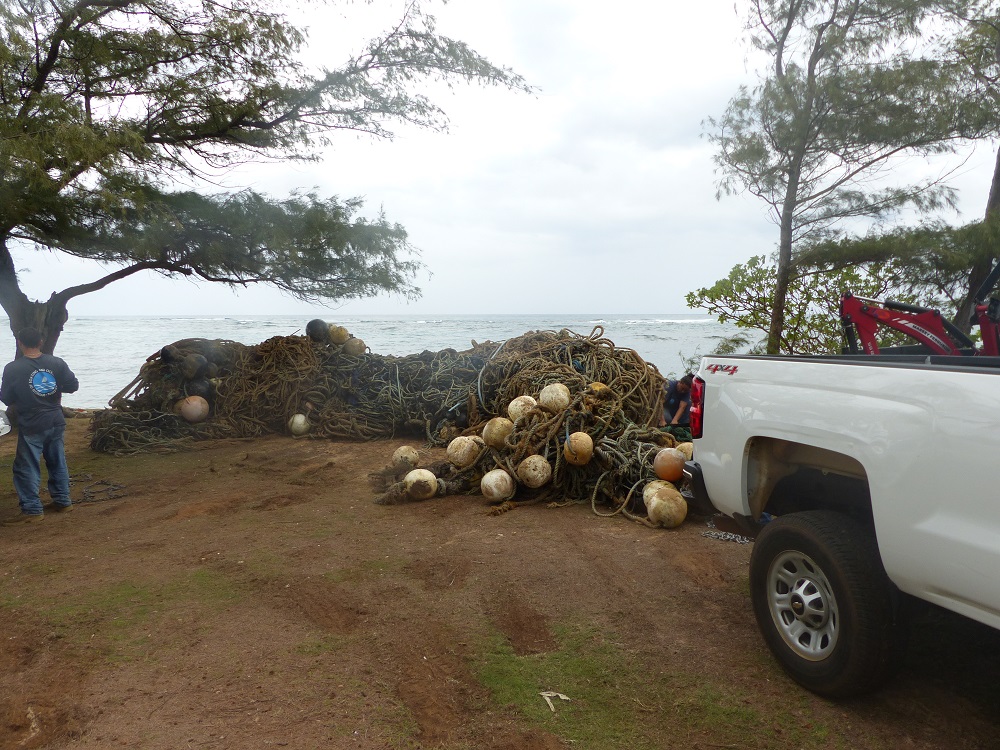 LARGE FISHING NET REMOVED FROM BEACH AT KAPA'A
KAPA`A, KAUA'I  —  A large fishing net, estimated to weigh about two tons, was removed from the beach at Kapa'a fronting the Coral Reef Resort, yesterday.
Staff from the Kaua'i office of the Division of Boating and Ocean Recreation (DOBOR), Department of Land and Natural Resources first learned about the net mass very late Wednesday evening via a posting on social media. After an initial on-site assessment early Thursday morning by Kaua'i DOBOR District Manager Joseph Borden, DOBOR staffers were dispatched to move and secure the net.  
As far as staff could tell, no marine life was trapped in the next, and not even barnacles were evident.
Two sizable, heavy trucks with chains were required to roll the partially buried in sand net mass above the high wash of the waves and onto the property of the Coral Reef Resort hotel.  
The net was staged there with the permission of the hotel for removal today. The net mass and any debris that came loose during the removal have been collected by Conserve Kauai and the net mass will be shipped to O'ahu for recycling/disposal.  
Reports of large nets or marine debris on shorelines may be made to [email protected]  
### 
Media Contact:
Dan Dennison
Senior Communications Manager
Hawaii Dept. of Land & Natural Resources
Communications Office
(808) 587-0407