DEPARTMENT OF LAND AND NATURAL RESOURCES
News Release
DAVID Y. IGE
GOVERNOR

SUZANNE D. CASE
CHAIRPERSON
For Immediate News Release December 19, 2016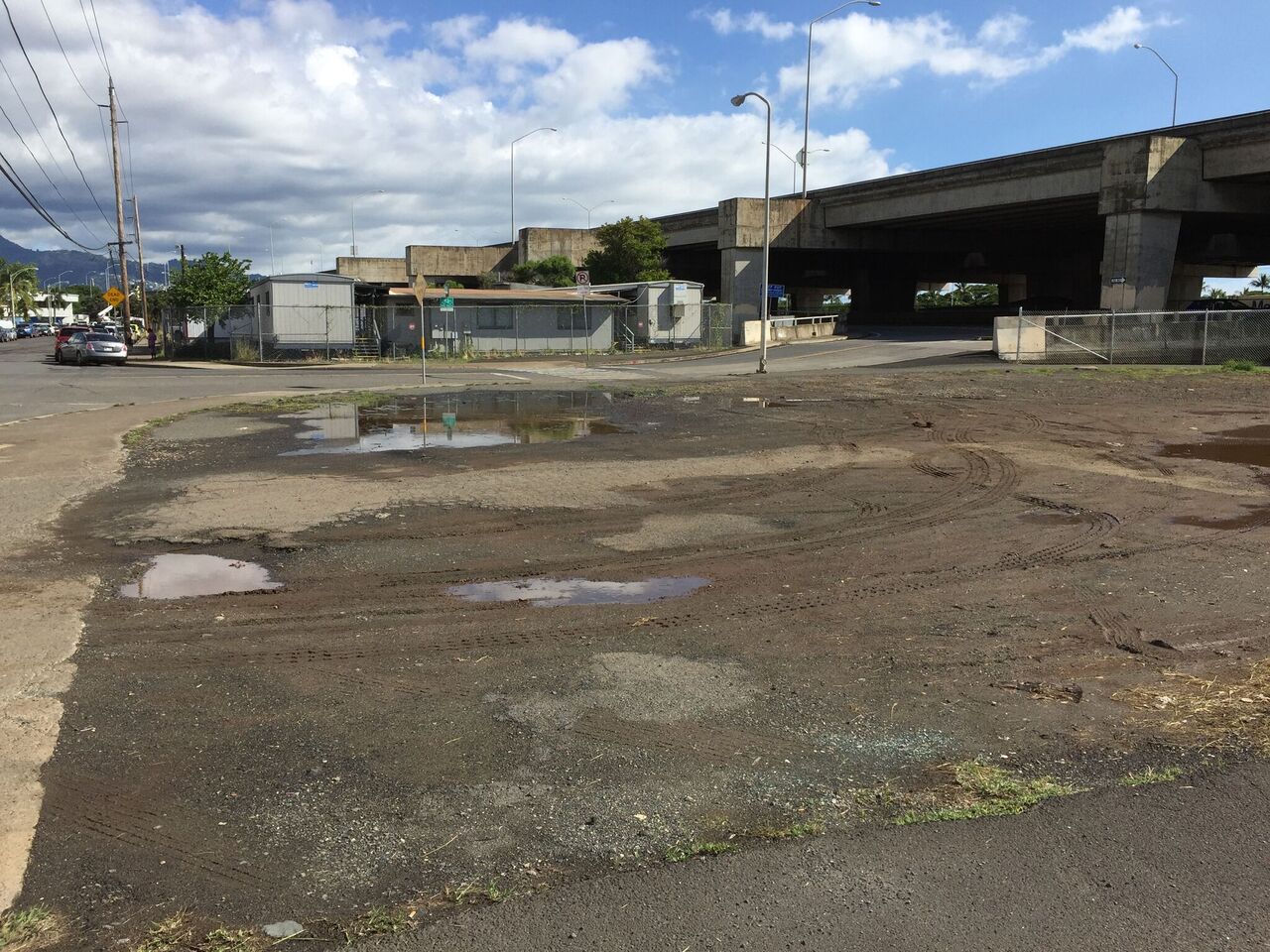 DLNR TO AUCTION LEASE FOR MAPUNAPUNA PROPERTY
HONOLULU —  The Department of Land and Natural Resources (DLNR) Land Division, O'ahu District Branch, will be conducting a public auction sale of a 20-year lease for State land at 10 a.m. on Tuesday, February 14, 2017 at the Kalanimoku state office building, 1151 Punchbowl St., in room 220. Pre-qualified bidders or authorized representatives must be present in person at the auction. 
The lease to be auctioned will be for a 9,005 square foot parcel located at the corner of Kilihau Street and Kakoi Street, in Moanalua, O'ahu. Permitted uses are for open storage or parking purposes.
Interested applicants are advised to review the bid packet, which describes the auction sale procedures, bidder qualifications and other requirements, and contains the application form, memorandum of lease, draft lease document (including survey map and descriptions of the subject premises), and other relevant information.
Applications by prospective bidders for this lease must be received by DLNR no later than Tuesday, January 17, 2017 at 4 p.m. at any one of the DLNR district land offices listed below. Applicants must submit one (1) original and three (3) copies of the application form (including copies of all required attachments).  Any person who has failed to submit the completed application and all required attachments (and required copies) by this date and time will not be allowed to bid. 
The bid packet may be examined at any of the district land offices listed below or downloaded from the DLNR website at https://dlnr.hawaii.gov/ld/public-hearings-and-notices. Any person requiring special accommodation or information in an alternate format is asked to contact the O'ahu district land office at (808) 587-0433.
O'ahu District Land Office
1151 Punchbowl Street, Room 220, Honolulu, Hawai'i 96813 Phone (808) 587-0433
Hawai'i District Land Office
75 Aupuni Street, Room 204, Hilo, Hawai'i 96720 Phone (808) 961-9590
Maui District Land Office
54 South High Street, Room 101, Wailuku, Hawai'i 96793 Phone (808) 984-8103
Kaua'i District Land Office
3060 'Eiwa Street, Room 208, Lihu'e, Hawai'i 96766 Phone (808) 274-3491
Any person wishing to bid and purchase the lease described above must first qualify to bid under the general qualifying criteria and the pre-qualifying criteria as described in the public auction bid packet.  Eligibility to bid is determined by the information supplied by prospective bidders in the application and qualification questionnaire/Appendix A of the bid packet.
Each applicant will be informed in writing before the auction date if they are eligible to bid at the public auction. 
# # #
Media contact:
Deborah Ward
DLNR Communications Specialist
Phone: (808) 587-0320