DEPARTMENT OF LAND AND NATURAL RESOURCES
News Release
DAVID Y. IGE
GOVERNOR

SUZANNE D. CASE
CHAIRPERSON
For Immediate News Release June 9, 2017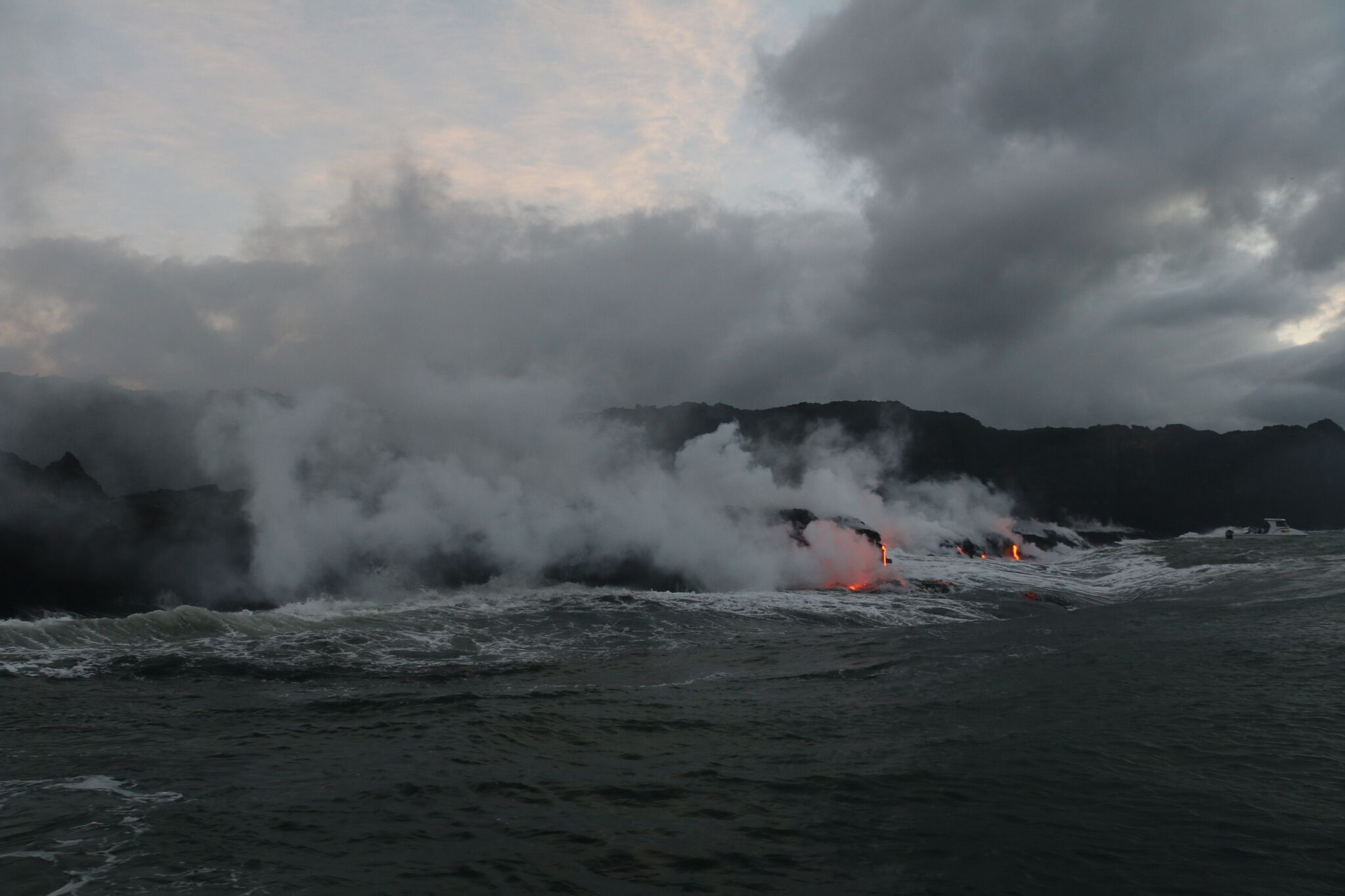 STATE LAND BOARD IMPOSES $15,000 FINE FOR LAVA TOUR BOAT VIOLATIONS
HONOLULU — The Board of Land and Natural Resources today assessed a fine of $15,000 for three violations by lava tour boat operator Shane Turpin (dba Kohala Tours) for conducting commercial activity from a state boating facility without a required commercial use ramp permit, in violation of boating administrative rule, HAR 13-231-51.
The violations took place between February 3-7, 2017 from the Pohoiki boat launch ramp in south Hawaii island. These involved repeated launches of the vessel LavaKai II from the ramp without having a valid commercial use ramp permit.
Turpin's other company Lava Ocean Tours, Inc. does hold one of the four available commercial use ramp permits issued by the DLNR Division of Boating and Ocean Recreation (DOBOR) for use of the state ramp for operation of its vessel, LavaOne. On the same dates the LavaOne was also carrying passengers for lava viewing tours. However, permit holders may not use the boat ramp to launch other vessels not covered by the permit.
The board declined to assess additional fines ranging from $5,000 to $35,000 against two vessel captains for multiple counts of violating the same boating rule.  Any future violations may result in citations, fines or possible revocation of the commercial use launch ramp permit. 
# # #
Media Contact:

Deborah Ward
Communications Speacilst
Communications Office
Dept. of Land and Natural Resources
Phone: (808) 587-0407