DEPARTMENT OF LAND AND NATURAL RESOURCES
News Release
DAVID Y. IGE
GOVERNOR

SUZANNE D. CASE
CHAIRPERSON
For Immediate News Release July 06, 2017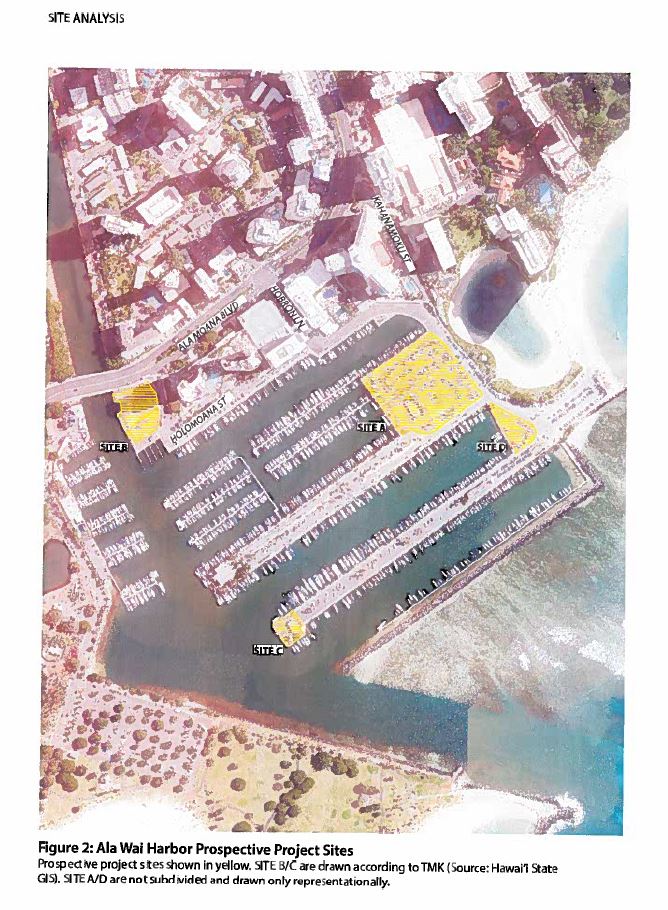 COMMUNITY INPUT WELCOME AT MEETING FOR FUTURE PLANNING FOR THE ALA WAI SMALL BOAT HARBOR
HONOLULU — The Department of Land and Natural Resources' Division of Boating and Ocean Resources (DOBOR) will hold a public meeting to solicit community input on future planning for four sites at Ala Wai Small Boat Harbor. These sites include: the current harbormaster's office, and the adjacent parking lot, the old fuel dock, the triangle parking lot, and the former haul-out area.   
The meeting will take place on Monday, July 10, 2017 from 6 to 8 p.m. at McCoy Pavilion, 1201 Ala Moana Blvd, in Ala Moana Beach Park.   DOBOR has hired consultant firm DTL Hawaii, a Hawaiian strategies studio, to conduct public outreach to help determine the future of these sites at the Ala Wai Small Boat Harbor. They will share a brief presentation on the history of the Kālia area and the evolution of Ala Wai Small Boat Harbor, followed by a discussion of what Ala Wai Small Boat Harbor has been, is, and could be.
Ala Wai Small Boat Harbor is the largest of its kind in the State of Hawai'i. Prominently located at the mouth of the Ala Wai Canal, between Waikīkī and Honolulu, the harbor can accommodate vessels up to 85 feet in length and is home to the Hawai'i Yacht Club, Waikiki Yacht and Royal Hawaiian Ocean Racing Club. 
There are a total of 752 berths in the harbor, and a total of 901 paid, public and permit parking stalls.  
In 2011 the Hawaii State Legislature found, in Act 197, that the Ala Wai Small Boat Harbor "includes certain assets within its facilities that are underused and if properly developed could potentially generate revenue that would enable not only its own continued improvement and maintenance, but (also) the improvement and maintenance of the rest of the facilities," now operated by DOBOR.
The act directed DLNR to use the request for proposals process to enter into a public-private partnership for the development of portions of Ala Wai boat harbor facilities that are presently underused to maximize the revenue potential from its facilities.
The meeting's goal is to gather the community's vision for the Ala Wai Small Boat Harbor parcels to inform DOBOR decision-making, and guide future Request for Proposals for development of these sites. DLNR hopes to issue a request for proposals by the end of this year.
Anyone planning to attend the meeting is asked to RSVP by email [email protected]
# # #
Media Contact:

Deborah Ward
Communications Specialist
Communications Office
Dept. of Land and Natural Resources
(808) 587-0320
[email protected]
Kirra Downing
[email protected]
(808) 292-7100