08/03/17 – Gov. Ige appoints Robert K. Masuda to first deputy position at the Department of Land and Natural Resources
Posted on Aug 3, 2017 in Gov News, Media, News Releases
DEPARTMENT OF LAND AND NATURAL RESOURCES
News Release
DAVID Y. IGE
GOVERNOR

SUZANNE D. CASE
CHAIRPERSON
For Immediate News Release August 3, 2017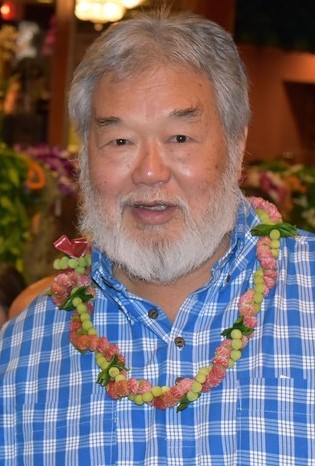 GOV. IGE APPOINTS ROBERT K. MASUDA TO FIRST DEPUTY POSITION AT THE DEPARTMENT OF LAND AND NATURAL RESOURCES

HONOLULU – Gov. David Y. Ige has appointed Robert K. Masuda as First Deputy Director of the Department of Land and Natural Resources (DLNR) effective August 4, 2017.
In his new role, Masuda will help manage, develop, oversee and implement initiatives, programs, and policies for DLNR's eleven divisions, including DLNR's implementation of Gov. Ige's Sustainable Hawaiʻi Initiative.
Masuda previously served as DLNR First Deputy Director from May 2005-May 2007. He led DLNR's efforts during two critical natural disasters and was the department's representative for numerous interagency working groups. Masuda has more than 55 years of experience as an executive leader including top roles with the YMCA and the City and County of Honolulu.
"Bob is the right leader for the right time," commented Gov. Ige. "As second-in-command of DLNR, one of the key agencies developing sustainability and environmental leadership initiatives, I couldn't be more pleased to have someone of Bob's experience and dedication on board."
DLNR Chair Suzanne Case said, "Bob is well known across the state as an inspirational leader with a passion for natural and cultural resource protection and education, and forestry and marine life sustainability. He knows DLNR well. We are fortunate and appreciative that Bob is willing to serve Hawaiʻi in this capacity."
Since 2007 Masuda has served as Senior Advisory for Special Programs Development at the USDA's U.S. Forest Service' Institute for Pacific Islands Forestry. In this role he advised, consulted and assisted management and scientists with a variety of programs and projects related to inter-agency cooperation on multiple government levels.  
"I'm honored to be returning to DLNR and happy to help continue its mission of protecting and perpetuating the natural and cultural resources of Hawai'i," said Masuda. "I believe my work on the local, national and international levels is very much in alignment with the governor's and Chair Case's vision for how we work through and improve upon the monumental tasks DLNR is responsible for. I'm excited to re-engage with many of my former DLNR colleagues and look forward to working with new co-workers who share my passion for protecting what makes Hawaiʻi such a special place."
Mr. Masuda holds a B.S. in Applied Behavioral Science & Group Work Education from George Williams College, and an Executive M.B.A. from the University of Hawai'i.
Masuda's appointment is subject to Senate confirmation during the next legislative session.
# # #
Media Contacts:

Cindy McMillan
Communications Director
Office of the Governor
Office: 808-586-0012
Mobile: 808-265-7974
Dan Dennison
Senior Communications Manager
Communications Office
Department of Land and Natural Resources
Office: (808) 587-0407
[email protected]