DEPARTMENT OF LAND AND NATURAL RESOURCES
News Release
DAVID Y. IGE
GOVERNOR

SUZANNE D. CASE
CHAIRPERSON
For Immediate News Release September 8, 2017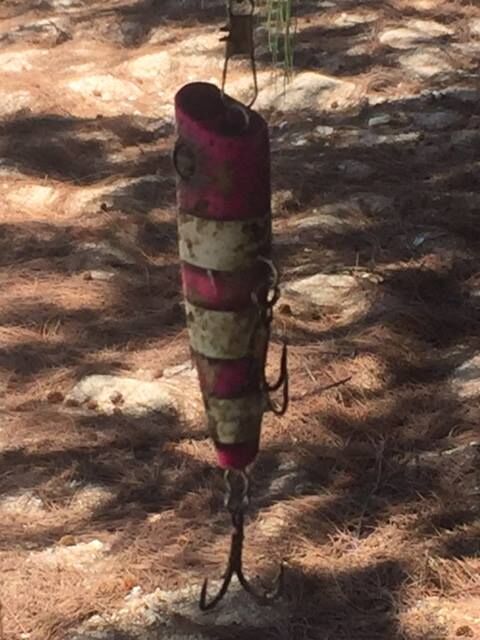 MONK SEAL PUP KAIMANA OKAY AFTER BEING HOOKED
State and Federal Agencies Renew Encouragement to Fish Responsibly
(Honolulu) – The monk seal pup (RJ58), named Kaimana, who became a public and media darling after being born on the popular Waikiki beach of the same name was hooked on Labor Day.  Volunteers from Hawai'i Marine Animal Response spotted her around noon with a hook with a lure hanging from her mouth.  They'd seen her two hours earlier without a hook.
The monk seal response team from the National Oceanic and Atmospheric Administration's (NOAA) National Marine Fisheries Service was called in to assess the situation and remove the hook which was attached superficially.  Before they arrived, Kaimana was able to shake off the hook and lure on her own and began resting on the beach where she was relocated to in August.  The seal was examined and a small wound was found, but no signs of infection. She continues to be monitored, is in excellent body condition and is behaving normally.
RJ58 was hooked with a type of lure typically used by fishermen casting or "whipping" for fish like papio or ulua. It is rare for monk seals to be hooked with this type of gear.  While continued collaboration with fishermen is needed to better understand how seals become hooked, available data indicate that monk seals are most often hooked with hooks associated with "slide bait" or baited hooks cast from shore and held near the bottom with a weighted line.
Between 1976 and 2016, there have been 155 documented hooking's and entanglements in gill nets, which resulted in 12 monk seal deaths.  DLNR Chair Suzanne Case said, "NOAA and DLNR are grateful to the many people who have called into our monk seal reporting hotlines to report injured or hooked monk seals. These calls have often resulted in life-saving actions for our critically endangered Hawaiian monk seals." 
Considering the fouling (algal growth) on the lure, it was probably not being actively used when Kaimana was hooked.  The likely scenario is the lure was snagged on the bottom and Kaimana hooked herself by mouthing it.  Fishermen can help reduce the chances of this type of interaction by taking extra care to retrieve as much gear as possible. 
NOAA and DLNR remind people to please fish responsibly by following these best practices developed in consultation with leaders in the fishing community:
Take care when casting if a seal is in the area
Fish with barbless circle-hooks
Clean catch away from seals
Seals are wild animals. Never approach a hooked seal, call for help (888-256-9840).
Media contact:
Dan Dennison
Senior Communications Manager
Dept. of Land and Natural Resources
[email protected]