DEPARTMENT OF LAND AND NATURAL RESOURCES
News Release
DAVID Y. IGE
GOVERNOR

SUZANNE D. CASE
CHAIRPERSON
For Immediate News Release September 29, 2017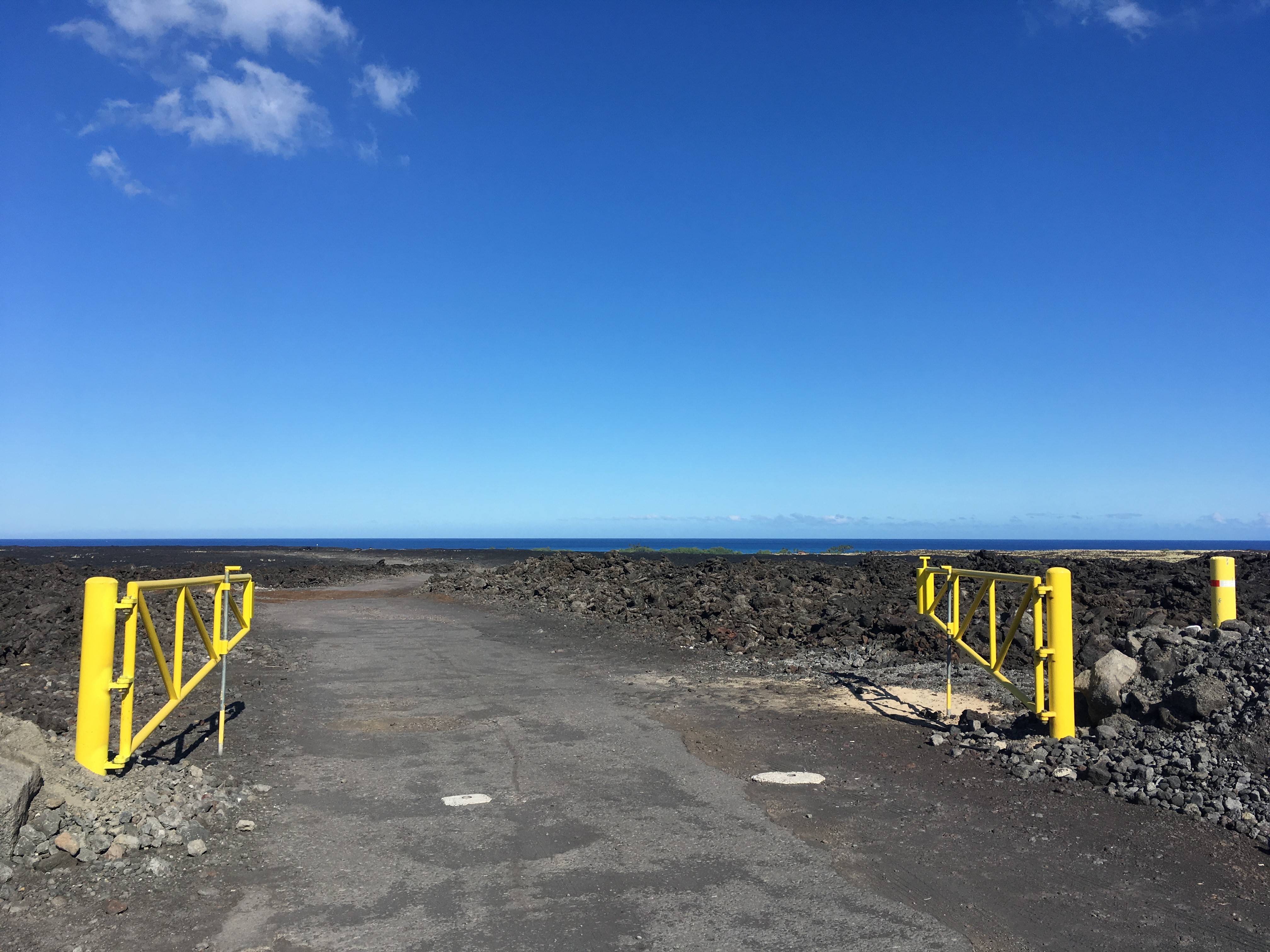 ENTRY ROAD TO MAHAI'ULA SECTION OF KEKAHA KAI STATE PARK
TO CLOSE FOR ROAD REPAIRS OCTOBER 2 TO NOVEMBER 3
 First of three improvement projects planned for Kekaha Kai Park
KAILUA-KONA, HAWAII —  The DLNR Division of State Parks will begin the first of three improvement projects planned for Kekaha Kai State Park on Monday, October 2, 2017 with full closure of the entry road to the Mahaiula section of the North Kona park for planned roadway repair improvements.
The entry road will be closed on weekdays only from October 2 to November 3, 2017, and will remain open on the weekends during normal park hours.
Construction will include pothole repairs, pavement patching of existing paved areas, placement of new compacted gravel in existing unpaved areas, placement of 2 speed humps for speed mitigation, grading of shoulder areas of the entry road for safe access, and additional parking, signage and security barriers. Project contractor is Isemoto Contracting Co. Inc. and project cost is $408,844.
Two future projects for Kekaha Kai are still pending review and approval by the County of Hawaii. DLNR will provide notice when these projects begin after final approvals are obtained. Full closure of the park will not be required, but certain park areas may be closed due to construction activities taking place.
Planned for the park's Kua Bay section are: installation of two new rinsing showers, two new accessible picnic tables, a new stairway and railings to replace the existing ramp to the beach, and comfort station improvements.
Also planned for the Mahai'ula section will be: a new storage building for parks staff and supplies, equipment and maintenance materials; repair of existing walkway railings; new accessible picnic table and BBQ pit; and comfort station renovations.
Media contact:
Dan Dennison
Senior Communications Manager
Dept. of Land of Natural Resources
(808) 587-0407
[email protected]