11/17/17 – DLNR Division of Forestry and Wildlife Invites Community Input for Tantalus-Round Top Drive Corridor Management Plan via New Website
Posted on Nov 17, 2017 in Forestry & Wildlife, News Releases
DEPARTMENT OF LAND AND NATURAL RESOURCES
News Release
DAVID Y. IGE
GOVERNOR

SUZANNE D. CASE 
CHAIRPERSON
For Immediate News Release November 17, 2017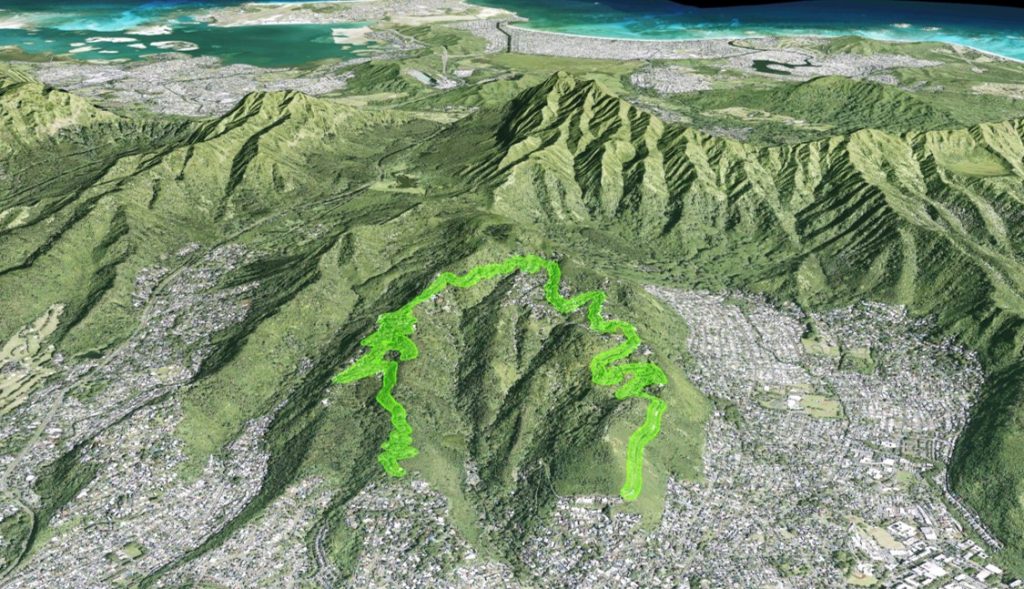 DLNR DIVISION OF FORESTRY AND WILDLIFE INVITES COMMUNITY INPUT FOR 
TANTALUS-ROUND TOP DRIVE CORRIDOR MANAGEMENT PLAN VIA NEW WEBSITE
HONOLULU – A planning effort to preserve the scenic, historic, and natural features of the Tantalus-Round Top Drive area is now being developed by the Department of Land and Natural Resources (DLNR), Division of Forestry and Wildlife (DOFAW), in partnership with local planning firm Planning Solutions, Inc. (PSI).
While the Tantalus-Round Top Drive Corridor Management Plan is focused on state-owned forest lands, the planning effort also seeks to facilitate greater cooperation among land management agencies, private organizations, and concerned members of the public, by establishing clearly defined goals and objectives, and defining ways to successfully fund and implement them.
The Plan is intended to identify the immediate and long-term characteristics, issues, and needs within the Tantalus-Round Top Drive Corridor and provide a cohesive framework for their management and enhancement. DOFAW intends to use the plan as a tool to promote safety, public use, and multiple forms of mobility (such as cars and bicycles) along the corridor. It will build on previous work by state and county agencies, and the community.
The Plan's development process includes multiple opportunities for community collaboration, input, and review. In order to provide a user-friendly way for the community to share concerns, stay up to date with the Plan's progress, and to download and review the draft Plan when it becomes available, DOFAW and PSI have created a website with an interactive Geographic Information Systems (GIS) based commenting portal. The website is now available online at: https://tantalus-roundtopcorridor.com/
For further information call (808) 550-4538 or write to: [email protected]
# # #
Media Contact:
Deborah Ward
DLNR Communications Specialist
Phone: (808) 587-0320