DEPARTMENT OF LAND AND NATURAL RESOURCES
News Release
DAVID Y. IGE
GOVERNOR

SUZANNE D. CASE
CHAIRPERSON
For Immediate News Release April 11, 2018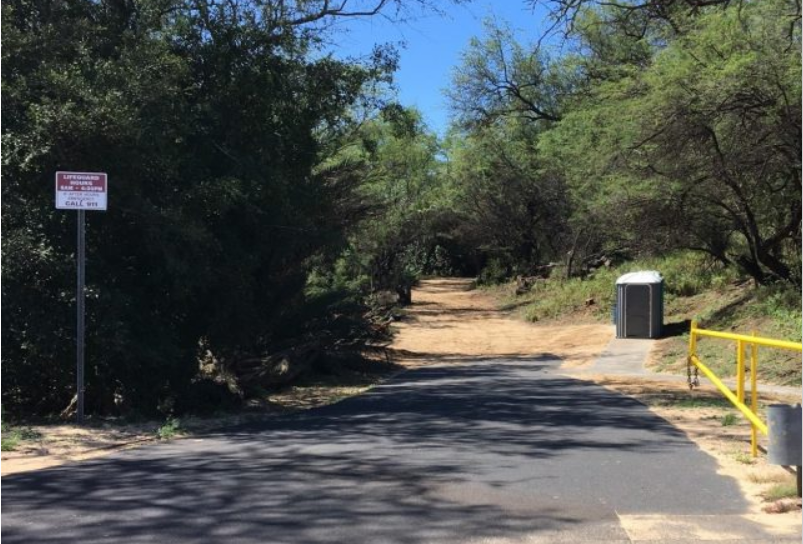 MAKENA STATE PARK TO CLOSE THURSDAY MORNING FOR TREE-TRIMMING WORK
MAKENA, MAUI —  On Thursday morning, April 12, 2018, the DLNR Division of State Parks will be conducting maintenance work at Makena State Park to trim overhanging and hazardous branches in the park. For public safety, the first park entrance (first paved parking lot at the north end) will be closed approximately 5 hours, from 7 a.m. through 12 noon.  All other sections of the park, with the exception of the project area, will remain open. 
Staff will be conducting maintenance at the park's first entrance as well as along the sand path which provides access to the beach from the first paved parking lot.  They will be trimming low overhanging tree limbs and dead hazardous branches for the safety of park users.  Light equipment and a chipper will be used onsite. Park visitors are asked to utilize the second paved parking lot to access the park while the work is being conducted. 
The second paved parking lot and the third entrance at the south end of the beach will be open at its usual 6 a.m. time. 
# # #
Media Contact:
Deborah Ward
DLNR Communications Specialist
Phone: (808) 587-0320