DEPARTMENT OF LAND AND NATURAL RESOURCES
News Release
DAVID Y. IGE
GOVERNOR

SUZANNE D. CASE
CHAIRPERSON
For Immediate News Release April 19, 2018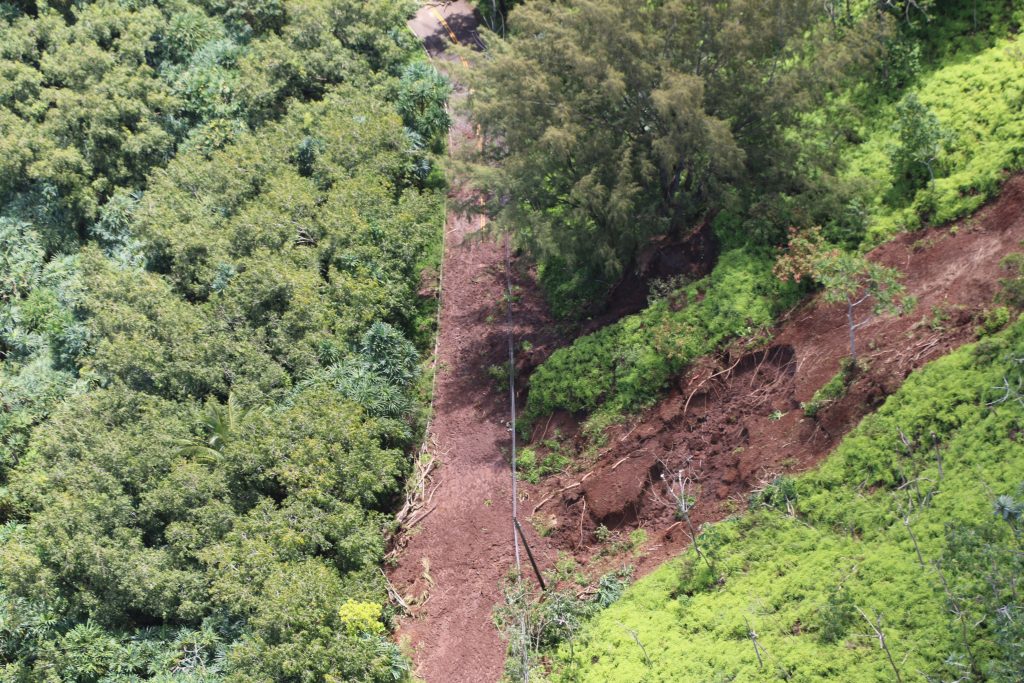 NUMEROUS STATE PARKS ON KAUA'I REMAIN CLOSED
FOR REPAIRS & ASSESSMENT
(LIHUE) – Two major State Parks on Kaua'i will remain closed indefinitely. Hāʻena State Park and the adjacent Nāpali Coast State Wilderness Park (including the Kalalau Trail) on Kauai are closed due to flood damage affecting both parks. Kuhio Highway, the only way in and out of both parks has been closed by multiple landslides since record-breaking rains pounded the north shore of Kaua'I last weekend. Closures will likely be for an extended period, while damage assessments and repairs are completed.
Portions of Wailua River State Park experienced severe flooding impacts, particularly the areas along the river course. The North Fork area is closed pending damage and safety assessment.  Areas of the Marina were flooded and impacted by floating debris.  A portion of the Wailua marina is being used as an emergency staging area to facilitate debris removal from the river mouth.  The park overlooks, waterfall viewpoints, and heiau sites are open and accessible.
Polihale State Park remains closed as repairs to the flooded entry road are being made.
All other State Parks on Kaua'i are open.
# # #
Media Contact:
Dan Dennison
Senior Communications Manager
(808) 587-0407