DEPARTMENT OF LAND AND NATURAL RESOURCES
News Release
DAVID Y. IGE
GOVERNOR

SUZANNE D. CASE
CHAIRPERSON
For Immediate News Release July 20, 2018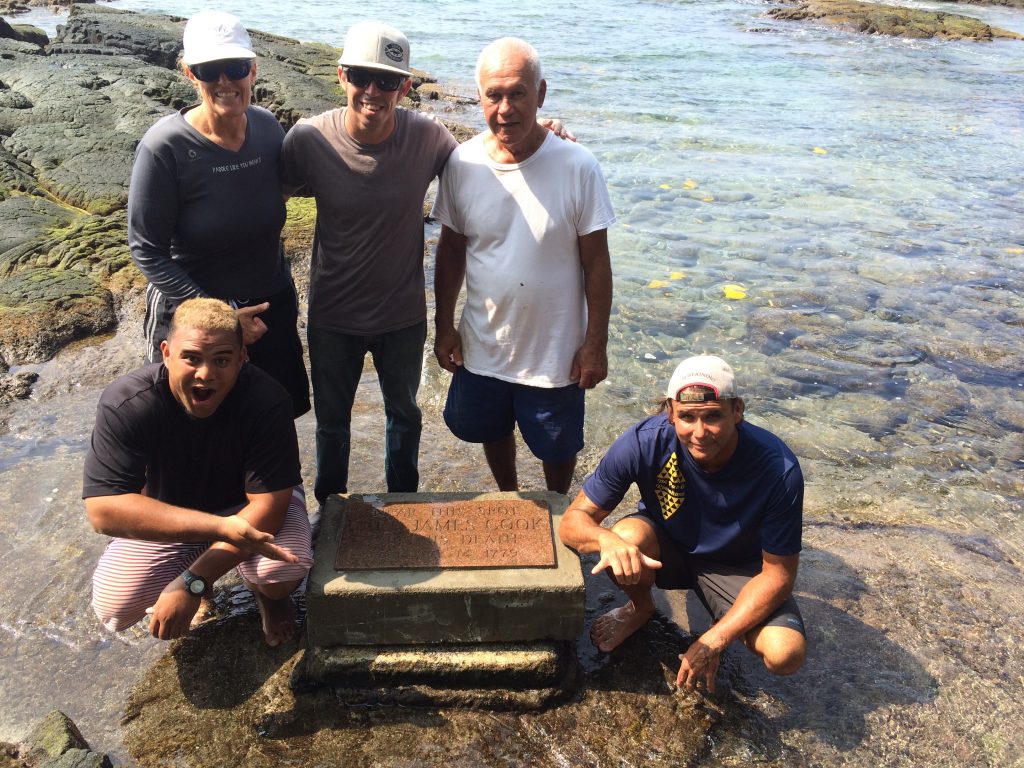 CAPTAIN COOK MEMORIAL PLAQUE
RETURNS TO KEALAKEKUA STATE HISTORICAL PARK
(Kailua-Kona) – A new plaque that memorializes the spot where Captain James Cook was killed on Hawai'i island in 1779 is back on the historic Captain Cook memorial Awili landing at Kaʻawaloa.
It reads:
NEAR THIS SPOT
CAPT. JAMES COOK
MET HIS DEATH
FEBRUARY 14, 1779
The original plaque's history dates to 1928 and disappeared in 1956. Another plaque was installed by the British Consulate in the Hawaiian Islands, but was damaged in an attempted theft in 1985.
A new granite plaque was installed in 1990 after donations from private individuals. That plaque had been removed from its location after it became dislodged during an episode of high surf. 
Staff from the DLNR Division of State Parks-West Hawai'i were assisted by Geoff Hand from Adventures in Paradise Boat Tours in transporting the plaque and construction materials from the Keauhou boat ramp.
Preparation took place on the existing concrete block by scrubbing it free of algae along with drilling and bolting in four stainless steel holes that now hold the plaque and concrete block in place.
The 260-pound plaque is now back in the original place. 
# # #
Media contact:
AJ McWhorter
DLNR Communications Specialist
[email protected]
[email protected]
808-587-0396 (Communications Office)
808-587-0418 (Direct Line)